If you are looking for a soft and warm color to dye your hair and give it a subtle look, then you will love Strawberry blonde hair. This hair color is a light blonde with a hint of pink. Moreover, this also comes in various shades and is perfect for people not looking to dye theirs completely to one strict color.
The best thing about this hair color is that it is highly versatile and easy to blend with any shade of hair color. However, it pairs flawlessly with light or dark brown.
In this article, we shall help you know the various ranges of strawberry blonde hair colors and the suitable hair colors it can be easily paired up with. Moreover, by the end of this article, some of the most asked questions will also be answered, helping you to resolve all your doubts to the core. So, without further ado, let's dig in!
Strawberry Blonde Hair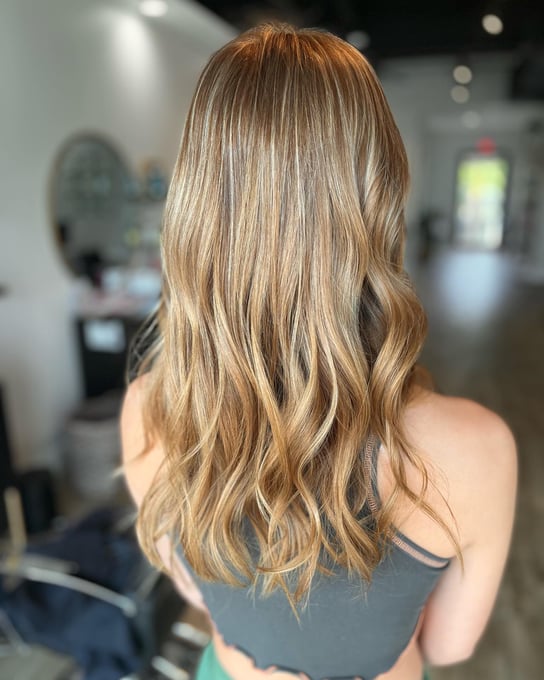 The strawberry blonde hair hue is typically defined as being golden. Its versatility and capability to be worn in a range of styles make it a popular hair color. Strawberry blonde hair has several benefits, including being easy to maintain, the ability to be dyed to any color, and the appearance of natural highlights.
Strawberry Blonde Hair Color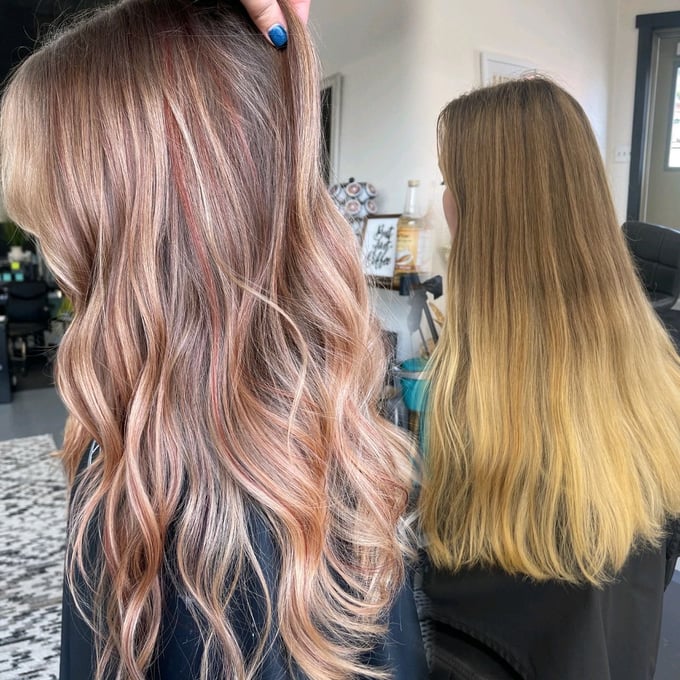 Young and older women of all ages often view blonde hair as a beauty alternative. Strawberry blonde hair can give a person a natural look and is frequently considered to be attractive. Because it is appealing and can provide an individual with a natural look, it is a desirable hair color for many.
Light Strawberry Blonde Hair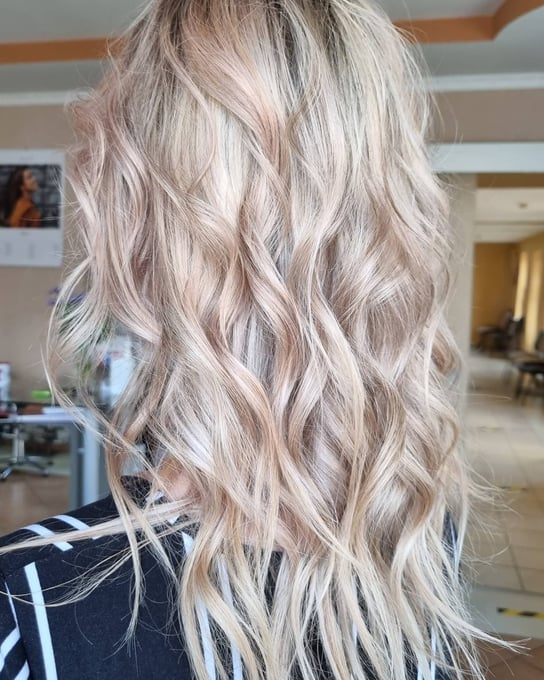 These days, soft strawberry blonde hair is becoming ever more trendy. There are numerous varieties, including blonde. This hair color gives the hair a very modest and natural appearance while being very simple to maintain. Due to its flexibility, a lot of people opt to get it done.
Strawberry Blonde Balayage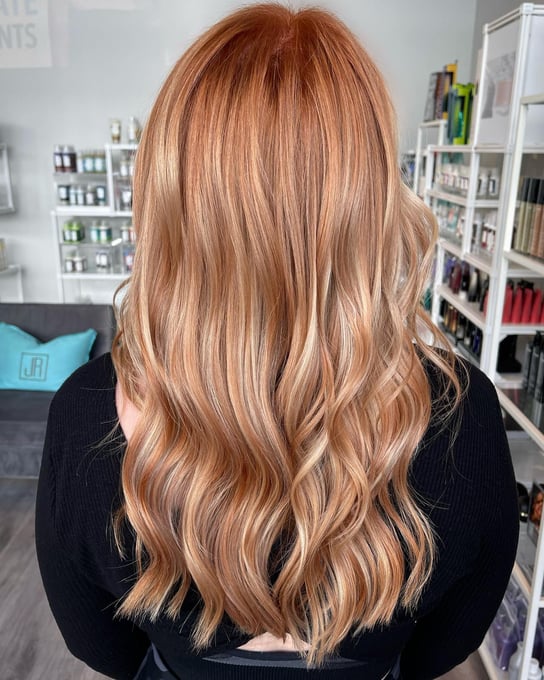 Using a balayage on the hair at the origins before applying the dye results in strawberry balayage highlights, commonly referred to as "strawberry blond balayage." Instead of a darker strawberry blond, the outcome is a lighter strawberry blond. People with blonde highlights are best suited for the two-hour balayage procedure.
Dark Strawberry Blonde Hair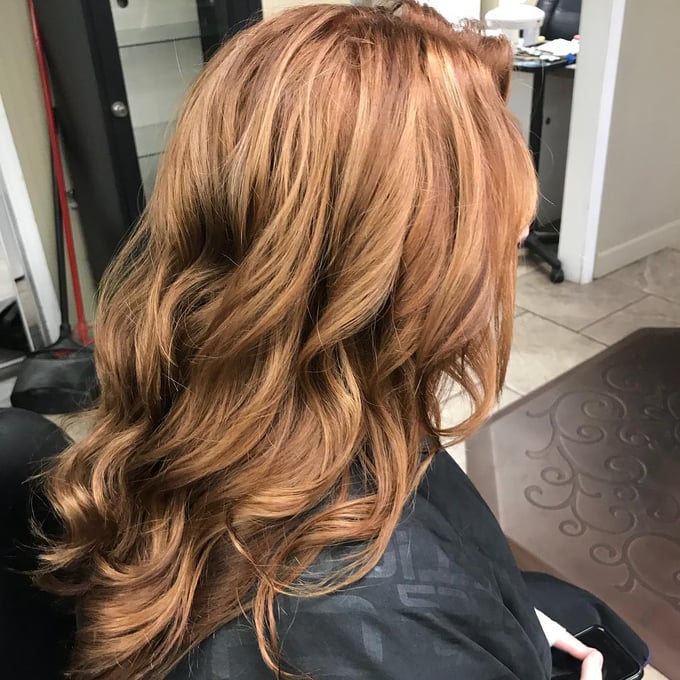 A larger ratio of red, with a lighter shade of brown, and often a reddish tint can be found in dark Strawberry blonde hair. Usually, the texture is finer and easier to work with than hair that is light strawberry blonde. It is a great option for women who wish to give their appearance depth and dimension.
Strawberry Blonde With Highlights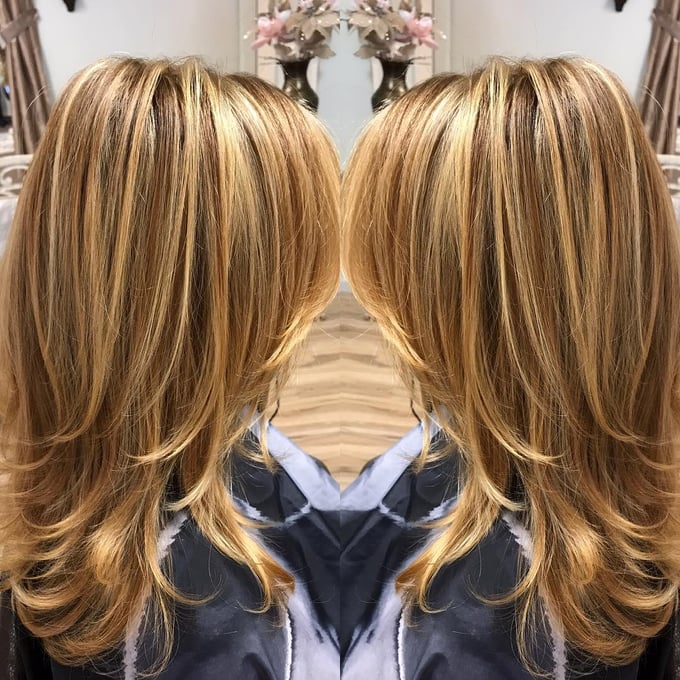 Anyone can sport the beautiful hair color of Strawberry blonde with highlights. This is an excellent choice for individuals who want to slightly tint their hair without being dramatic. For people with blonde hair who want to add some texture, strawberry blonde with streaks is also a nice color.
Copper Strawberry Blonde Balayage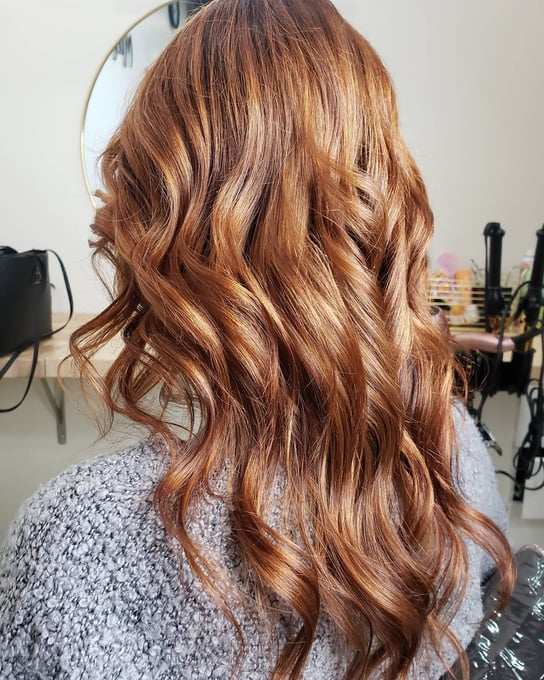 In recent years, a new hair color trend has gained popularity: copper strawberry blonde balayage. It is a mix of strawberry blonde and copper hair colors and is believed to have the benefit of being easy to wash. It typically takes about two hours to finish and is often performed in a single treatment.
Natural Strawberry Blonde Hair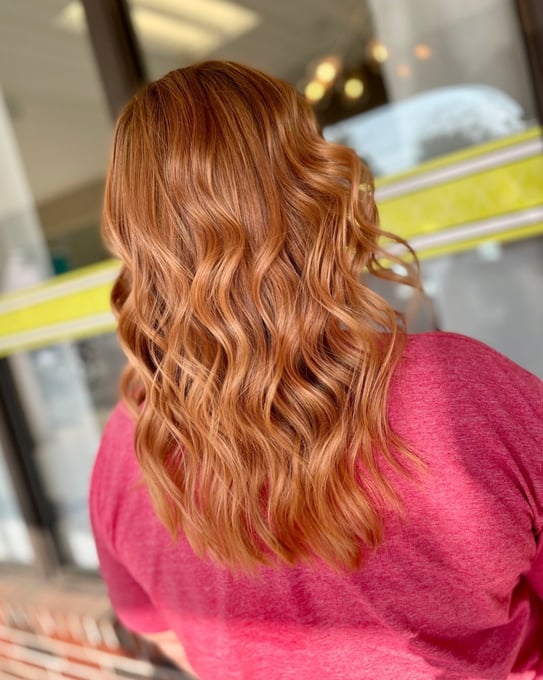 Anyone can obtain the lovely hue of natural strawberry-blonde hair. It stands out for various reasons, including its light hue, gloss, and beautiful waves. If you're searching for a fresh hue that will enhance your beauty, then this shade of strawberry blonde is unquestionably the color for you.
Blonde Hair Strawberry Blonde Highlights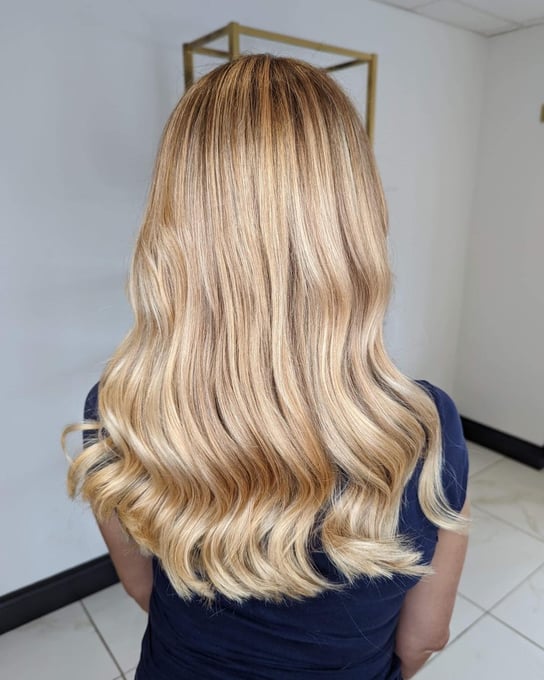 Very trendy hair color is blonde with strawberry blonde highlights. It stands out among other hair hues thanks to a variety of features! Because this shade of Strawberry blonde highlights is so uncommon, they are costly. They have a shorter life expectancy than other hair colors, lasting about three weeks.
Platinum Sun-Kissed Strawberry Blonde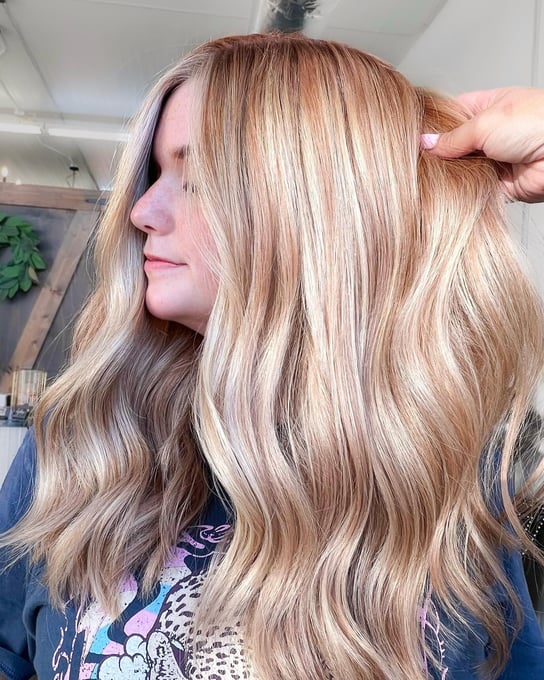 Anyone can wear this shade of strawberry blonde since it is stunning. It has a summer-appropriate soft, fluffy texture. Its natural hue will never tarnish or get brassy. This hair may be modeled or curly and is simple to style with any hair product.
Strawberry Blonde Highlights on Brown Hair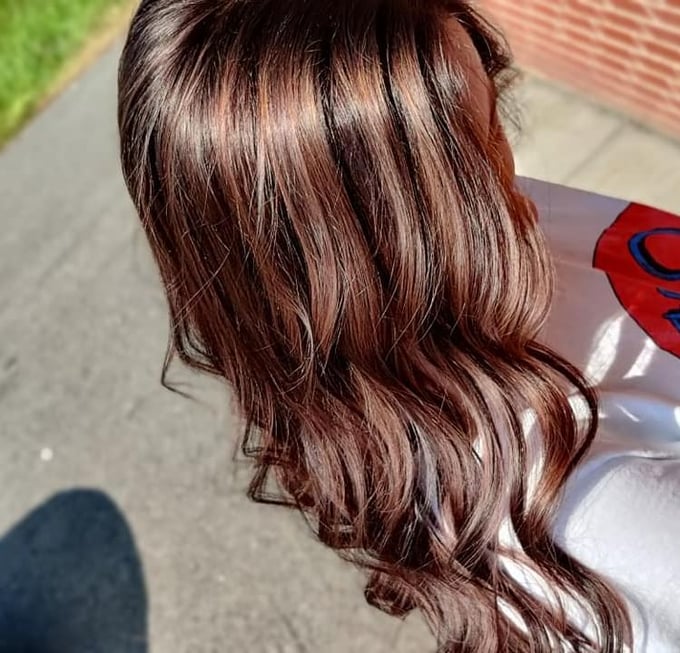 If you have brown hair and desire to lighten it and add some dimension, this hair color is perfect for you. An excellent approach to going from your original hair color to a lighter shade is strawberry blonde highlights. Blonde and Red hair strands serve as their defining features. Brown or blonde-haired people should choose this hair color.
Strawberry Blonde Ombre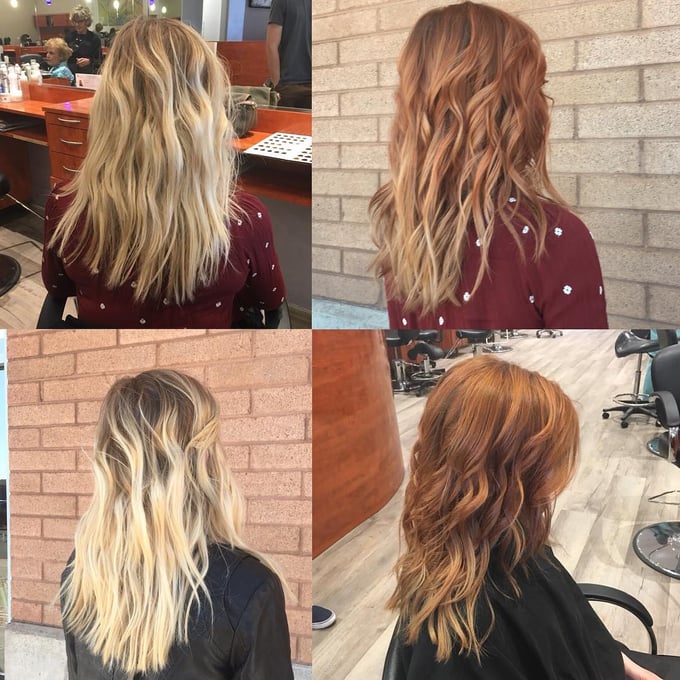 It's exciting to have strawberry blonde ombre as a hair color option. It has a beautiful blend of red and blonde tones. This shade is perfect for those who desire to give their hair a little color without going over the top. This hair color is a fantastic alternative for those who want to add a touch of blonde to their style but have naturally red hair.
Strawberry Blonde Curly Hair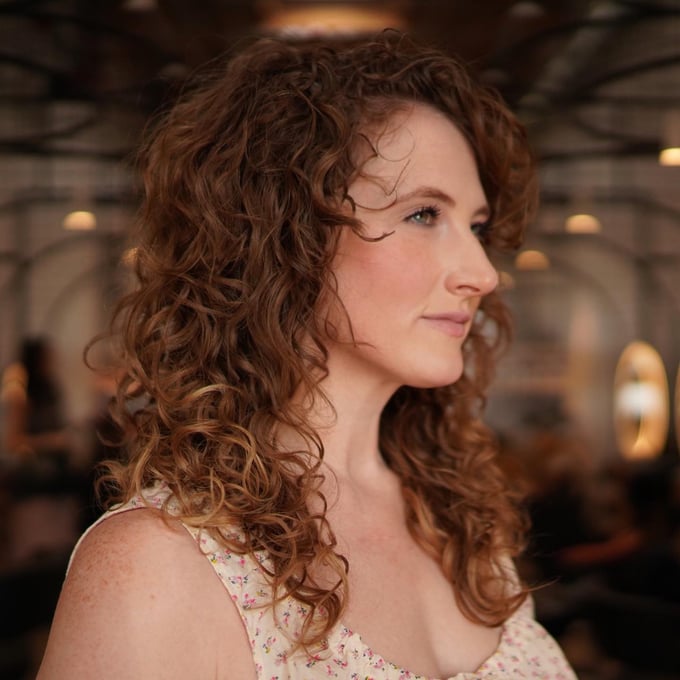 A combination of blonde and red tones can be found in strawberry-blonde curly hair. This hair type is unique and has numerous distinct features. The primary feature that differentiates this kind of hair is its curly pattern. Additionally, this hair type is straightforward to maintain and style.
Strawberry Blonde Men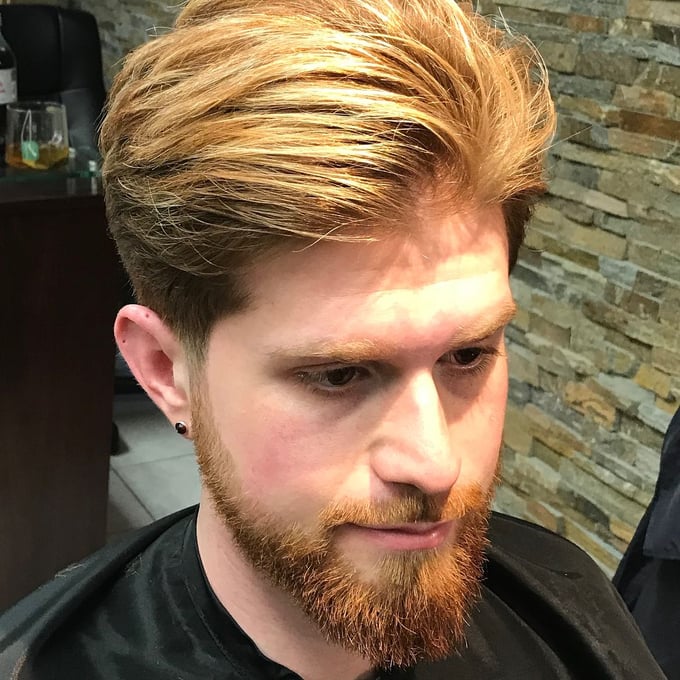 The combination of two tones – blonde and red can usually be found in strawberry-blonde hair. This hair type is very exceptional and has several unique characteristics. The texture of this hair type is what separates it the most. Such hairstyles are usually considered to be highly trendy and in style.
Strawberry Blonde Natural Hair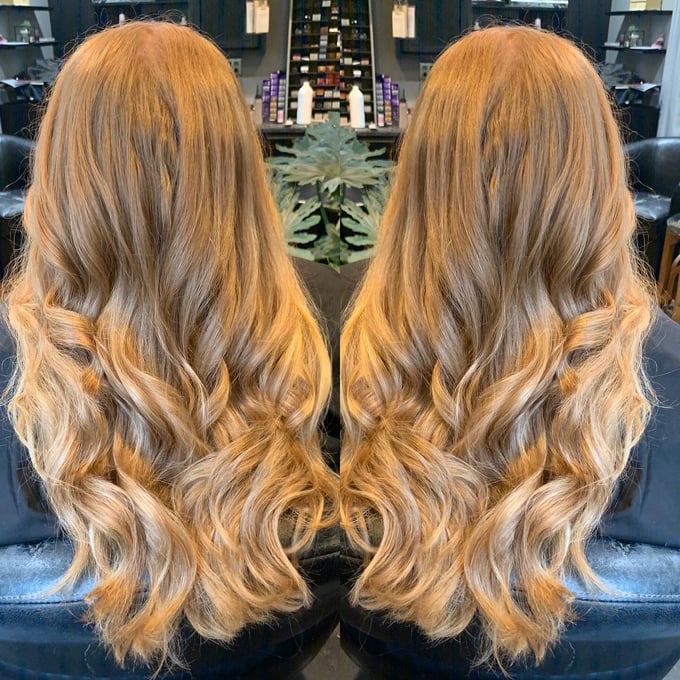 With the right hair-care products and treatments, strawberry blonde hair can be achieved naturally. It is a well-liked choice for individuals who wish to give their hair a modest flash of color without going overboard. With proper maintenance, such a hair color can last up to several months. This hair color has a soft brown foundation with a tinge of red as one of its characteristics.
Rose Gold Strawberry Blonde Balayage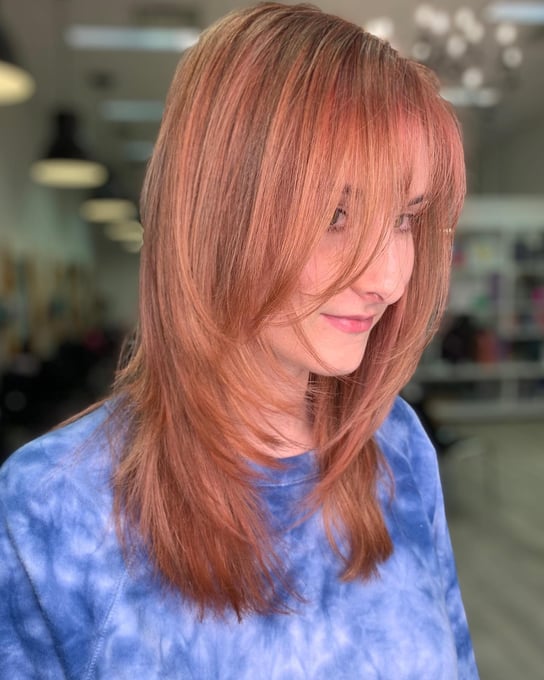 For anyone wanting a new hair color, strawberry blonde balayage in rose gold is an attractive option. It has a gorgeous color that can endure for a very long period. For those with delicate skin, this hair color is a fantastic option.
Short Strawberry Blonde Hair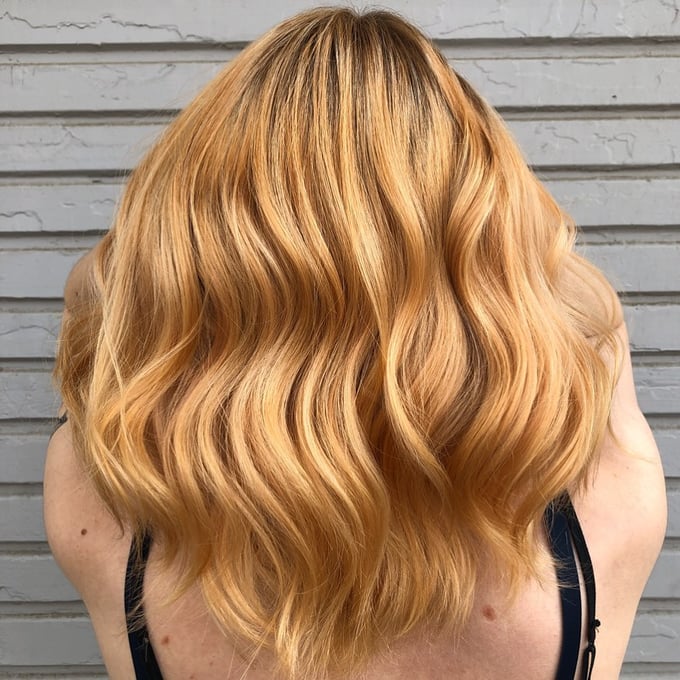 This hair color often has a light hue, is thin, and is wavy. It lasts for about three weeks and is simple to maintain. It takes approximately 30 minutes to finish, and each box of hair probably costs $10.
Golden Strawberry Blonde Hair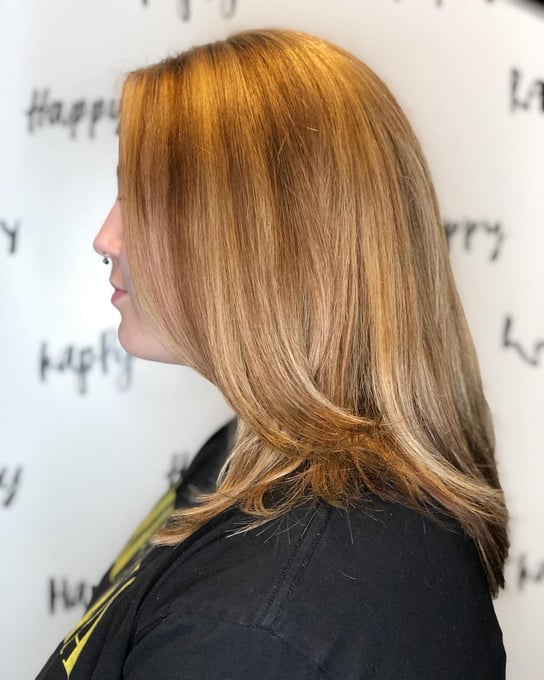 Golden Strawberry blonde hair is a blonde bombshell color with a touch of gold. It is a highly recommended hair color for people who desire to go blonde but do not want their hair to be extremely light.
It is also a sensible option for people who wish to add color to their naturally blonde hair. If properly maintained, this hair color can endure for several months.
Caramel Strawberry Blonde Highlights on Brown Hair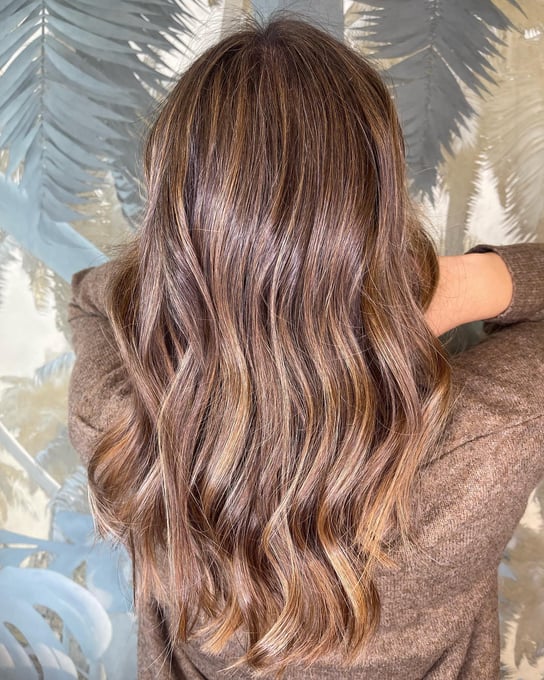 Brown hair looks fantastic with caramel strawberry blonde highlights. It is possible to create this color quickly and with relative ease. Usually, it takes around half an hour to get the highlights done. Steaks in caramel strawberry blonde typically last 3 to 4 weeks.
Strawberry Blonde Hair With Lowlights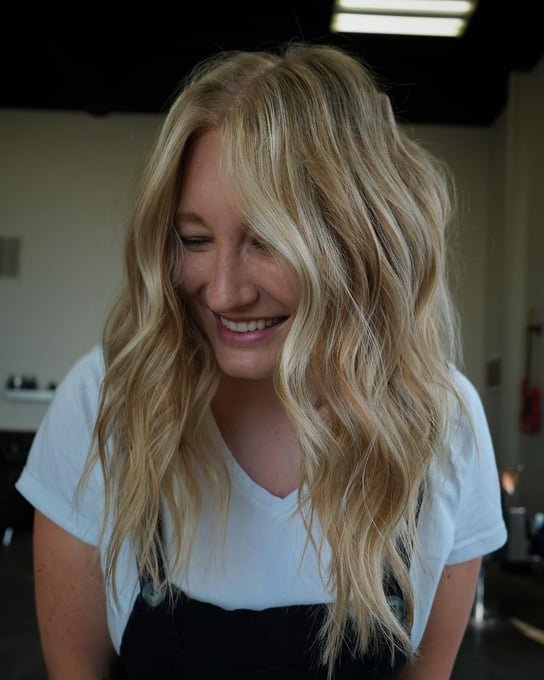 Lowlights are an excellent method to give your hair color some luster and vitality. Any hair color can have them done, but strawberry blonde hair tends to be the most popular. Both bleaching and a lightning procedure can be used to do them. You can have different outcomes based on the amount of bleaching or lightning used.
Reference
Note – The credit of the pictures and images shown in our website for illustrative purposes, goes to Pinterest and Instagram
FAQs
How rare is Strawberry blonde hair?
Given that around 0.5% and 5% of people worldwide have naturally strawberry blonde hair. Having such a hair color is relatively uncommon.
How much does it cost to go strawberry blonde?
The price varies depending on your natural hair and prior hair color choices. Usually, the cost of the salon service ranges from $200 to $350.
Does strawberry blonde hair fade fast?
Yes, strawberry blonde hair does fade quickly. After a couple of hair wash sessions and exposure to sunlight, it starts fading away if not maintained properly. 
How long does strawberry blonde hair last?
This depends upon the quality, texture, and ability to maintain your hair accurately. However, the life expectancy of a strawberry blonde hair color is at least 6 – 8 weeks. 
Is Strawberry blonde low maintenance? 
Usually, a simple strawberry blonde is of relatively cheap maintenance compared to other combinations and varieties of this hair color.