Are you looking for a way to make a bold statement with your haircut? The mullet haircut might be the one for you! Mullet haircuts are becoming a popular hairstyle that is gaining traction with celebrities and kids alike. This haircut is characterized by short hair on the top and sides but longer hair at the back of the neck. With this haircut, the key is to balance keeping the hair looking stylish while also keeping it comparatively easy to style. Various mullet cuts exist, including the classic, business in the front party in the back, and modern mullet styles. This versatile and unique style has been coming back, and we have all the details so you can decide if it's right for you. Read on to learn about the different types of mullets, how to style them, and the pros and cons of having this daring 'do. Get ready to rock the mullet – all you need to know is here!
Best Mullet Haircuts, Ideas, and Images
Modern Mullet Haircut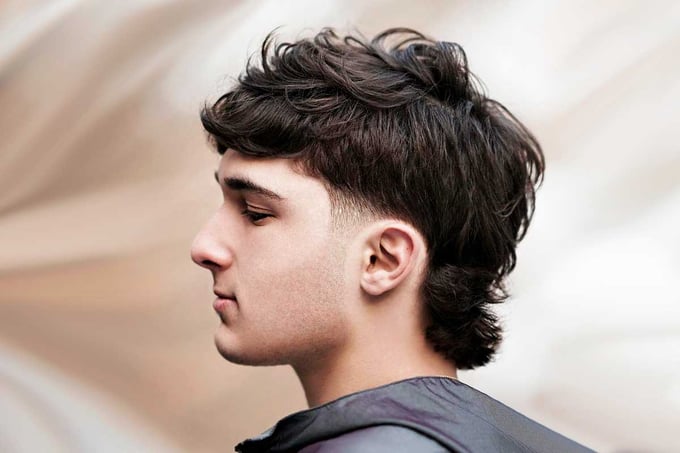 The modern haircut has taken the world by storm! Combining business in the front with a party in the back, the mullet is an edgy, versatile style that will turn heads. Get ready to rock your 'do with the latest in modern haircuts!
Short Mullet Haircut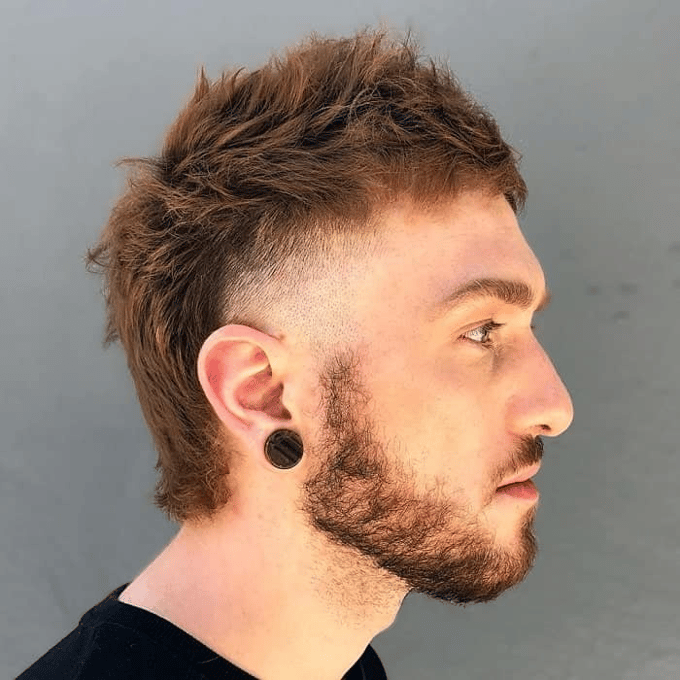 This Short Haircut is an edgy, modern take on an old classic. With a slightly shorter cut on the sides and longer layers in the back, it combines the best of both worlds – short and long. Perfect for those who want to make a statement while keeping it low-key, it's the perfect way to add a unique twist to your everyday style.
Kids Mullet Haircut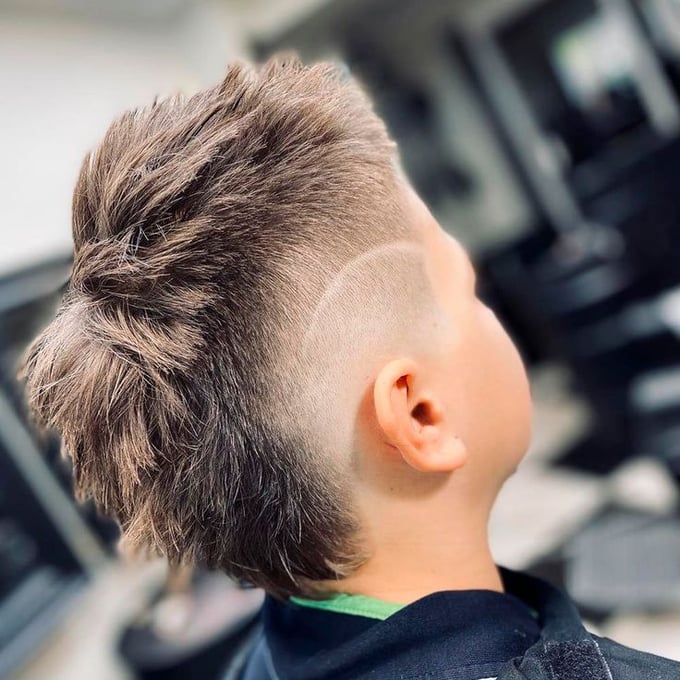 This haircut for Kids is the perfect way to add fun and style to your child's look. From punk rock to party rockstar, this versatile hairstyle looks edgy, cool, and groovy – all at the same time.
Fade Mullet Haircut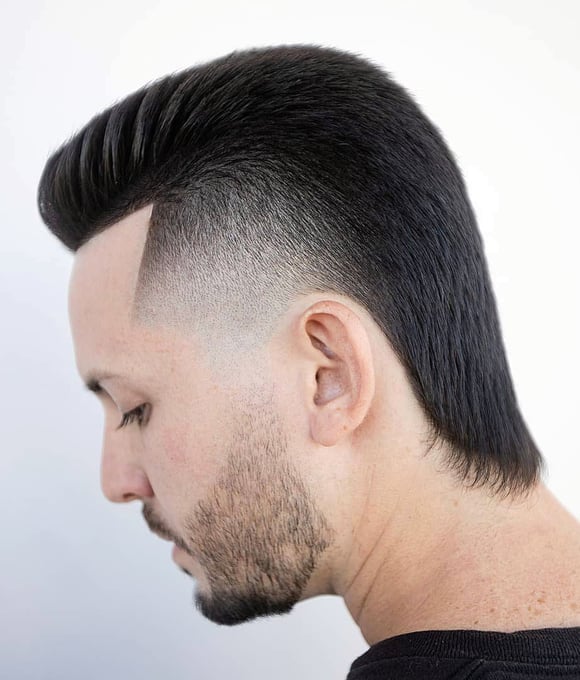 This Fade haircut is a stylish and modern cut that offers a contemporary, edgy twist to classic hairstyles. This haircut features a high, tight fade on the sides with a long, voluminous mullet on top.
Shag Mullet Haircut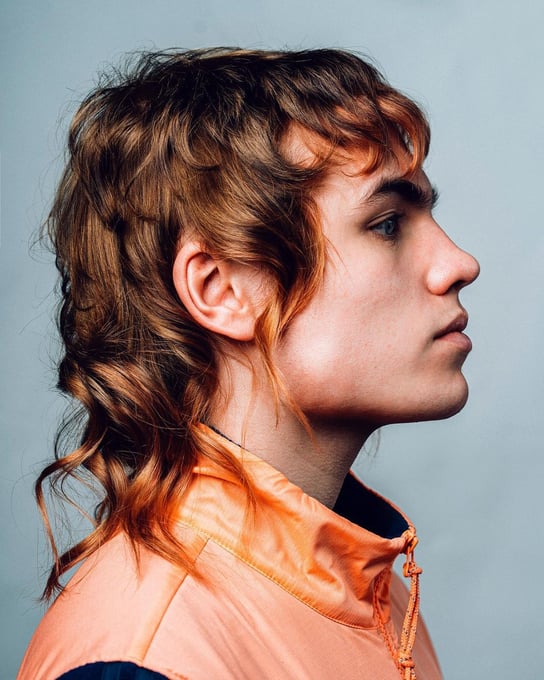 Are you looking for a bold and edgy new hairstyle? The Shag Mullet Cut is the perfect style for those who want to make a statement. This modern take on an 80's classic is sure to turn heads.
Mohawk Mullet Haircut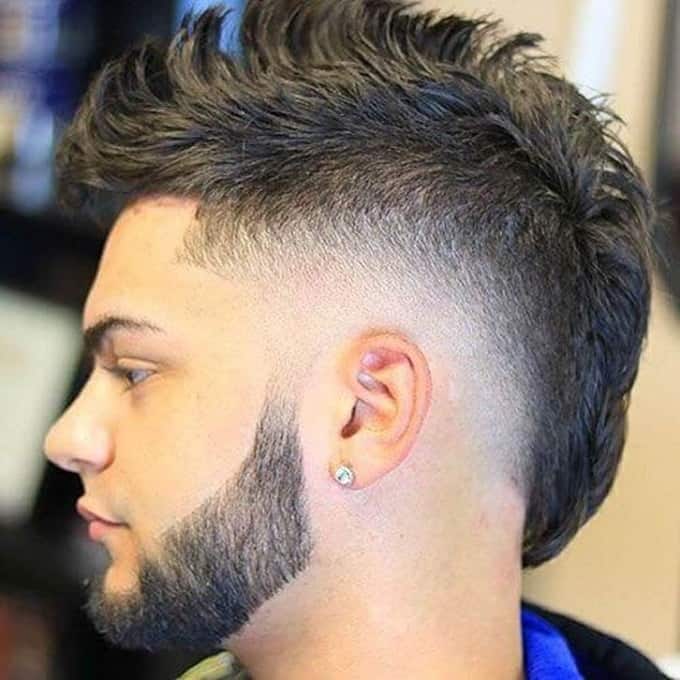 This Mohawk Haircut is an edgy, trendy style that offers limitless possibilities for self-expression. With its combination of short and long hair, this cut allows you to rock a punk look with a modern twist.
Mullet Haircut Curly Hair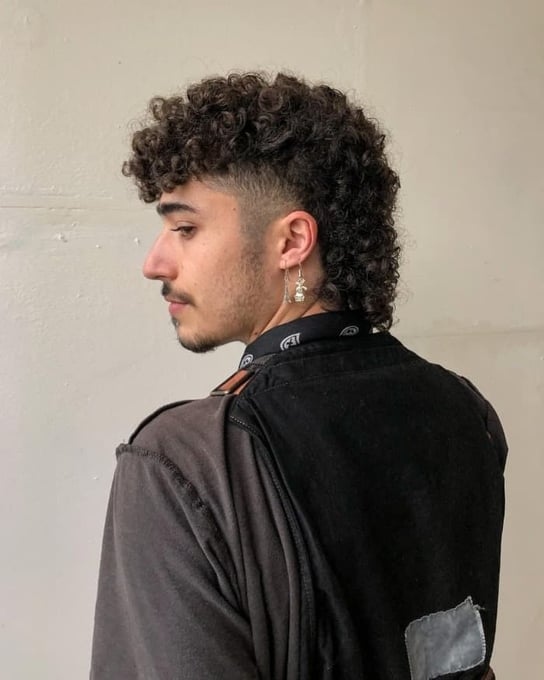 It is a popular choice for curly hair! Perfectly stylish, versatile, and edgy, this haircut is perfect for both men and women with curly hair. This look will give your curls extra volume and definition while providing an extra layer of texture that will turn heads.
80s Mullet Haircut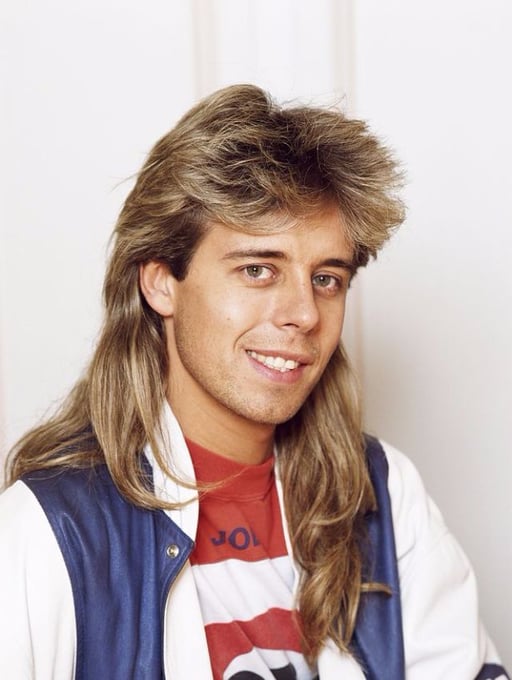 This 80s Haircut is a timeless classic of the decade. With short, spiky hair on the top and long, flowing locks in the back, it transcends time and space and remains an iconic style even today.
Wolf Mullet Haircut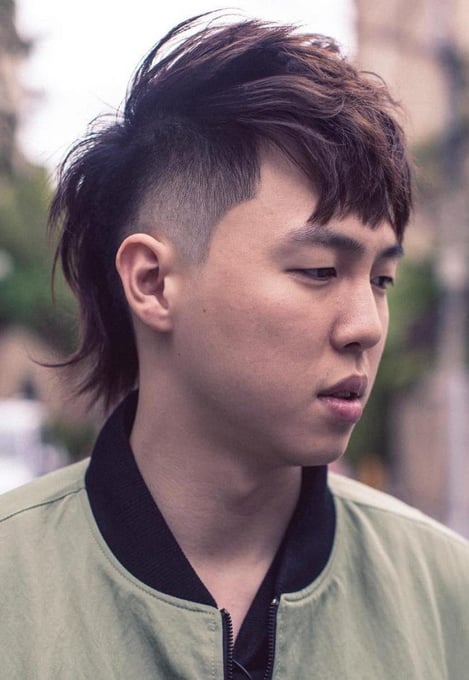 This Wolf haircuts are a bold and stylish way to make a statement. This modern take on an 80s classic is a must-have look! The cut blends the edgy vibes of a traditional undercut with the wild and voluminous look of a mullet – think rocker meets biker, giving you a daring and unique hair look.
Reverse Mullet Haircut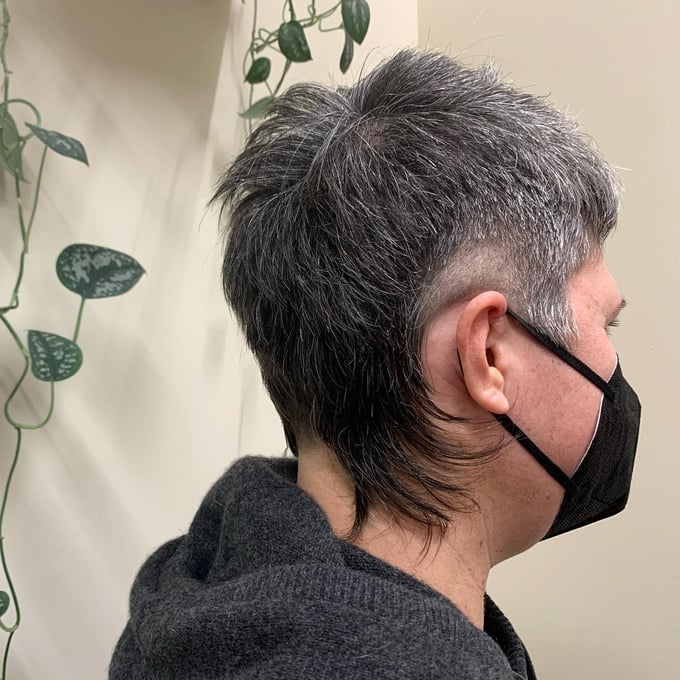 Reverse haircuts are a new trend in hair styling that blends classic and modern styles. With short sides and long locks on top, reverse mullets give you the edginess of an edgy cut while still maintaining a classic, clean-cut look.
Baseball Mullet Haircut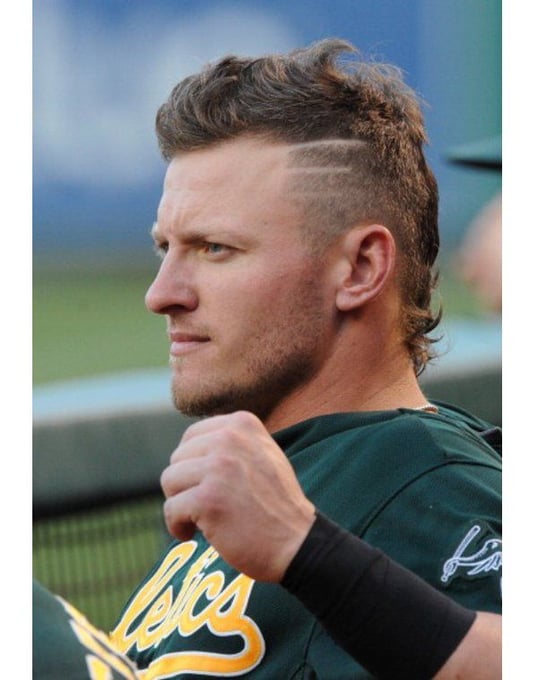 The Baseball Haircut is a timeless classic that is perfect for any avid baseball fan. This classic style features long braids in the back, a short, cropped cut on top, and signature sideburns. The Baseball Mullet is sure to give your look an added edge of coolness.
Middle Part Mullet Haircut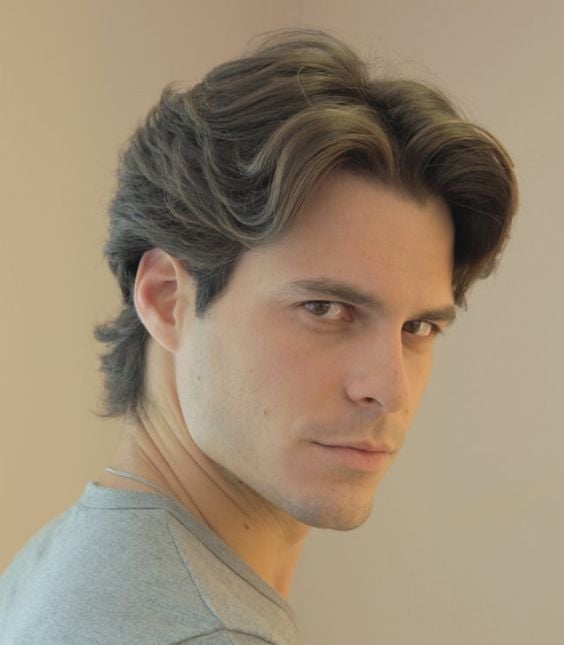 The Middle Part Haircut is the perfect combination of modern and retro styles! This classic yet edgy look features a longer back with a sharp side part that is sure to turn heads. Whether you're looking to shake up your current style or add a blast from the past, the Middle Part Mullet is a perfect choice.
Mexican Mullet Haircut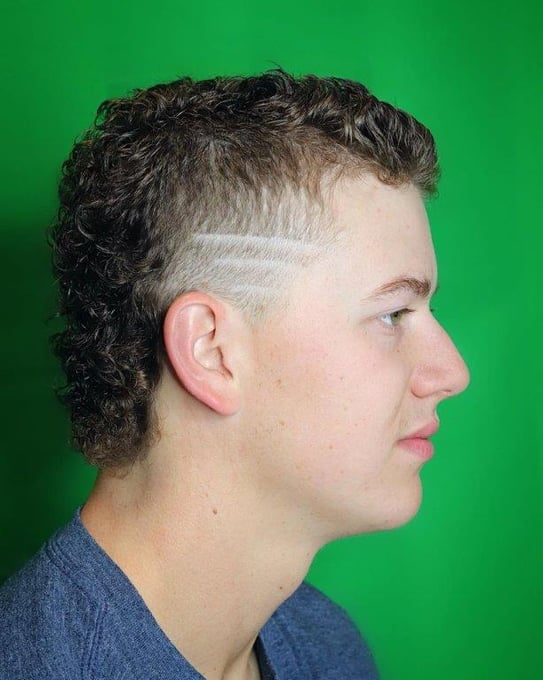 The Mexican Haircut is taking the world by storm! This daring style features long, shaggy locks in the front and a short, cropped back, making it the perfect combination of cute and edgy. With its easy maintenance and cool factor, it's easy to see why people fall in love with this look.
Long Mullet Haircut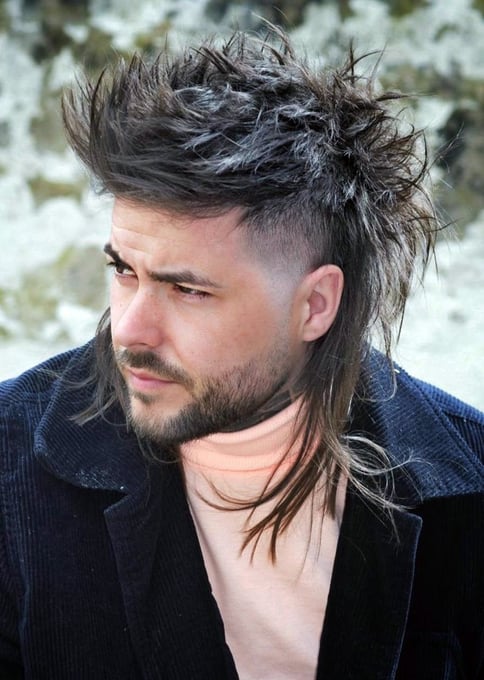 Ready to stand out from the crowd? The long haircut is the perfect style for a contemporary and eye-catching look. The long mullet combines classic styling with modern flair, allowing you to show off your unique personality.
Korean Mullet Haircut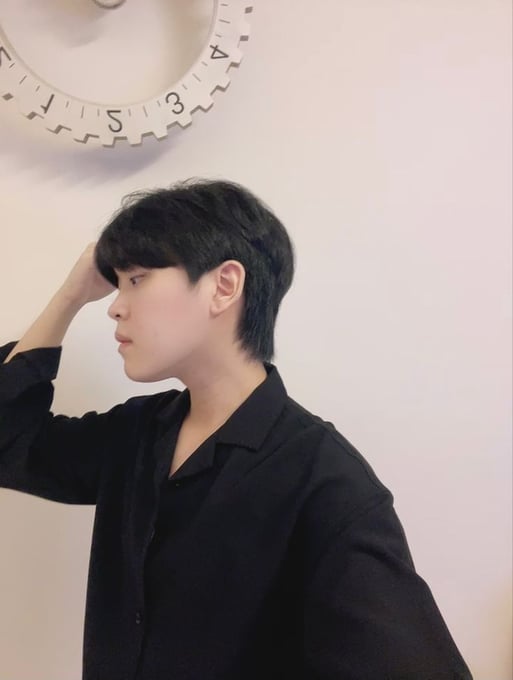 Make a bold statement with the Korean Mullet Haircut! This modern-day take on the classic mullet hairstyle combines dramatic layers, sharp angles, and asymmetrical lines to create a wild yet stylish look. With its high-contrast and unexpected design, the Korean Mullet is perfect for adding a funkier and edgier vibe to your style.
Asian Mullet Haircut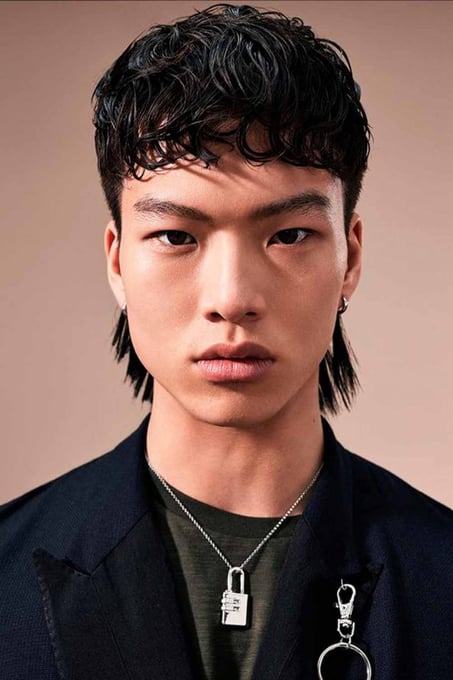 The Asian Haircut is a trend-setting style that's gaining popularity worldwide. The unique look of this haircut combines the classic mullet style with modern Asian twists and flair. It's a great way to express your individuality without appearing too outrageous.
Edgar Mullet Haircut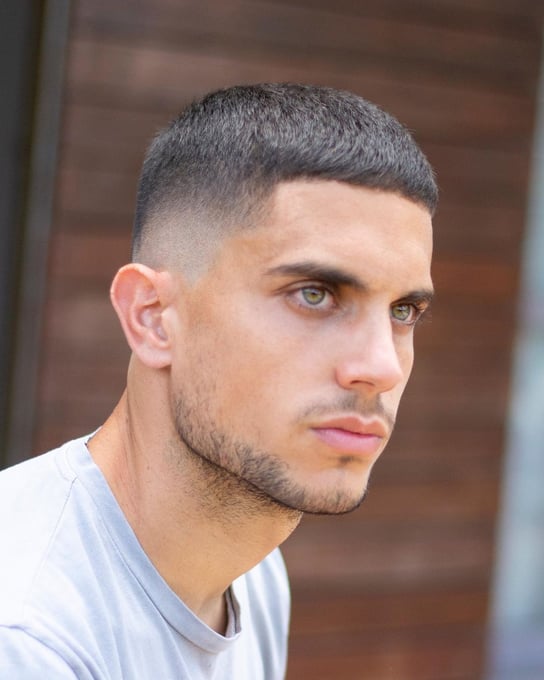 Transform your hair with the latest trend: the Edgar Haircut. Get a striking look with this mid-length style that's both modern and bold. With volume on the top and short layers in the back, this cut is perfect for making a statement anywhere you go.
Bad Mullet Haircut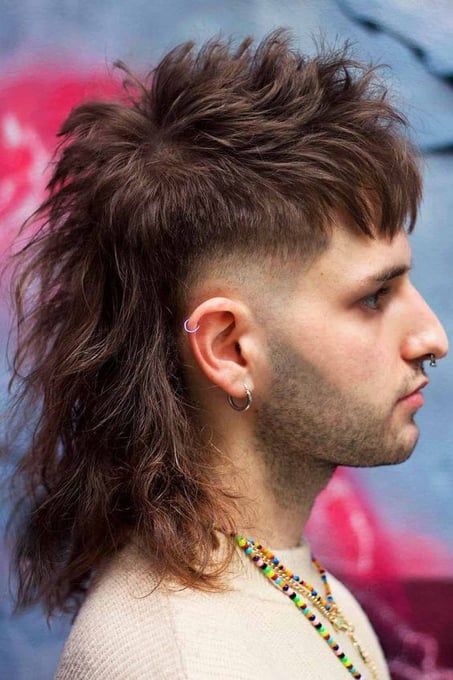 Bad Haircut is a unique and trendy hairstyle that will give you a striking, eye-catching look. It may sound like an oxymoron, but the Bad Haircut features an unusual blend of long locks in the front with shorter layers around the back. This combination of lengths creates an edgy yet modern look sure to turn heads.
Mullet Haircut Straight Hair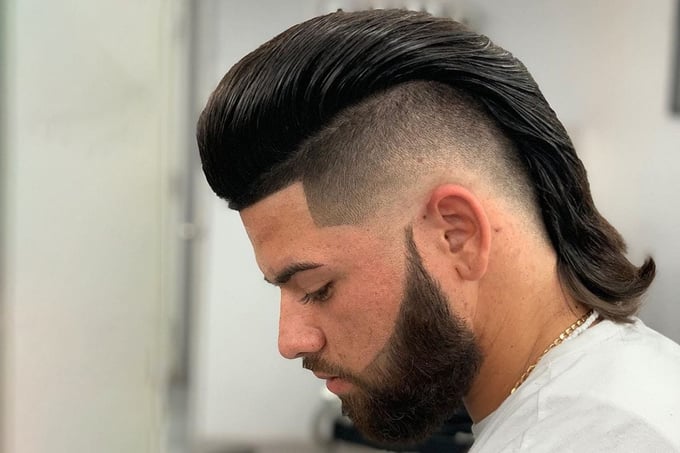 Say goodbye to boring hairstyles, and say hello to a classic haircut for straight hair! This iconic style combines the best of both worlds–short layers at the front and long layers at the back. The unique and stylish cut has been around for decades and will add a modern twist to your look.
Mullet Haircut With Beard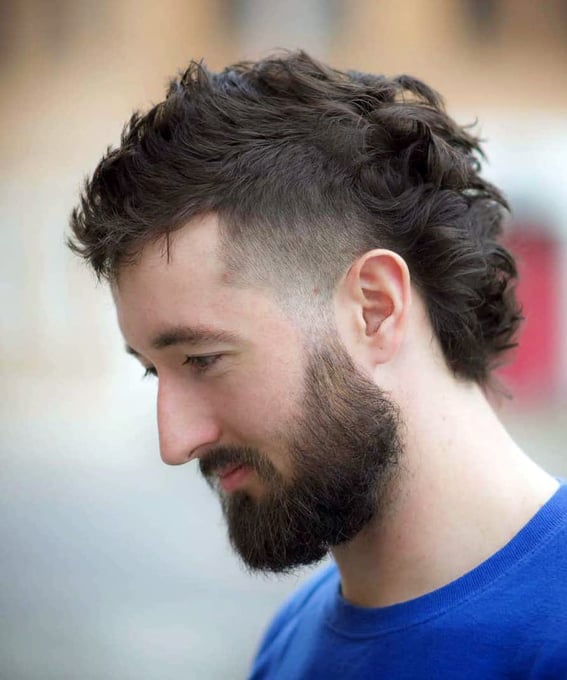 The mullet haircut with a beard is the perfect combination of masculinity and style. With this modern take on the classic cut, you get a confident, edgy look sure to turn heads! This look combines the iconic haircut with the timeless beard to give you a unique and stylish look that is perfect for any occasion.
Mullet Haircut With Lines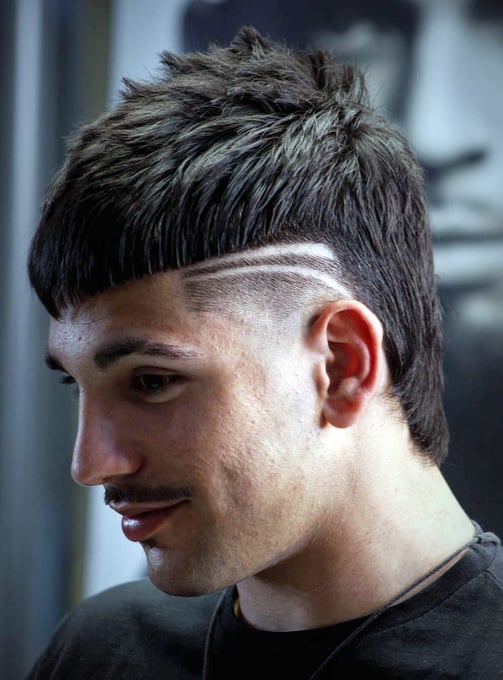 The Haircut With Lines is a modern, edgy update on the classic mullet style. This fashionable look features a short-to-medium cut with long layers and full bangs, plus two thin lines running down either side. Stylish and edgy, this fun look is perfect for those who want to make a statement.
Mullet Haircut With Bangs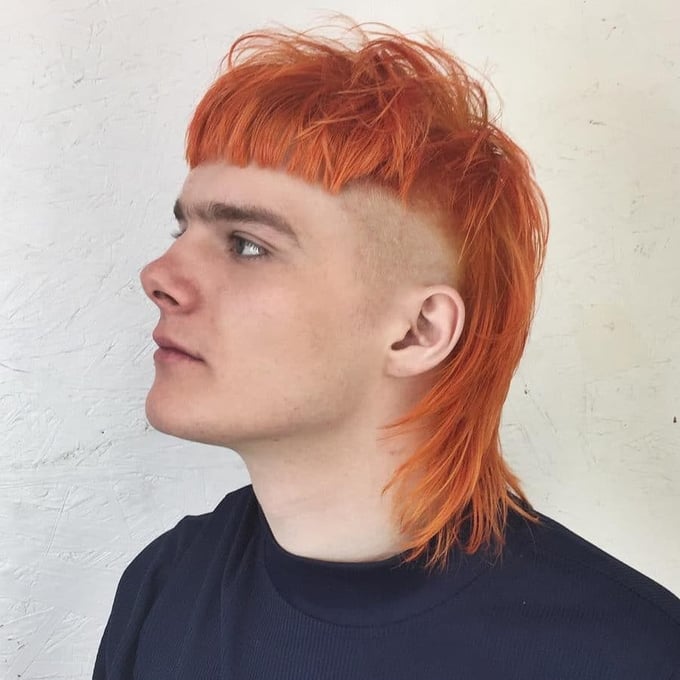 Experience a fun and stylish hairdo with the modern haircut with bangs! Explore this classic style's fun, daring, and eye-catching look combined with the modern twist of bangs. Get noticed and turn heads with your daring and edgy hairstyle. Unleash your inner fashionista with a fresh and bold look that screams confidence.
Permed Mullet Haircut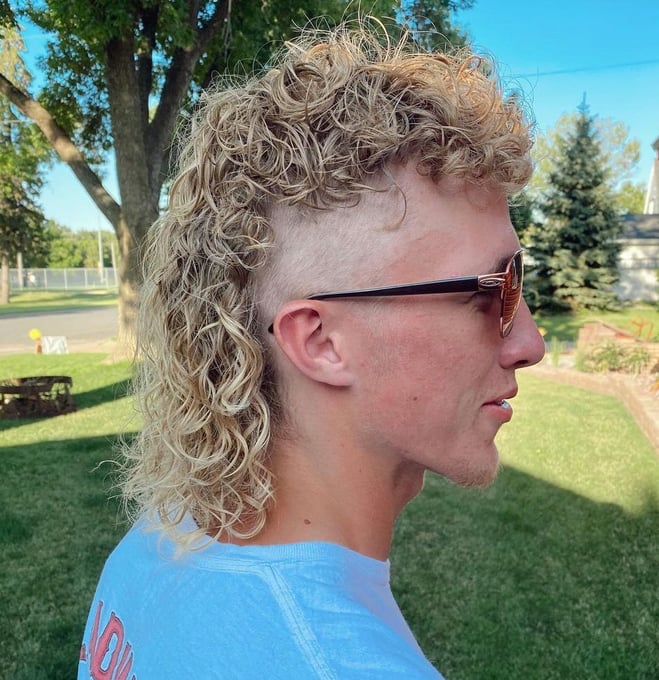 The Permed Haircut is a classic style, perfect for anyone looking to make a statement. With its signature perm and retro mullet shape, this hairstyle creates a bold and stylish aesthetic that can't be ignored.
Mullet Haircut With Design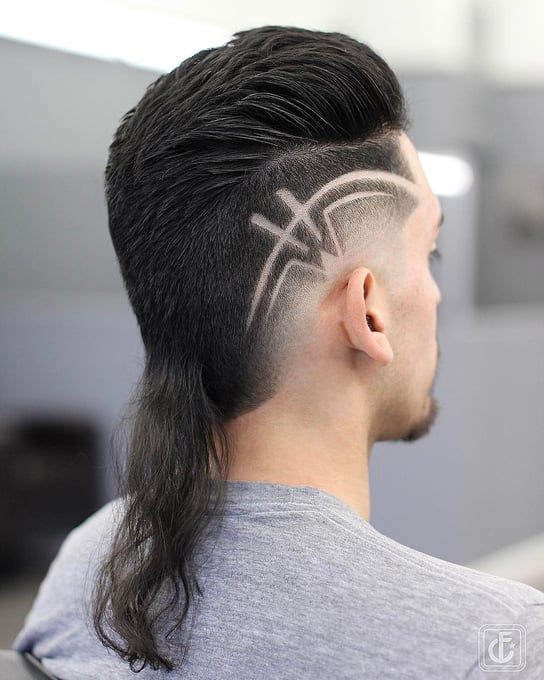 Nothing says bold and confident like a Mullet Haircut With Design. As one of the trendiest and most daring cuts, this style will get you noticed and make an unforgettable impact. Perfect for those wanting to stand out from the crowd, the Mullet With Design is expertly crafted for a statement-making look.
Mullet Haircut With Braids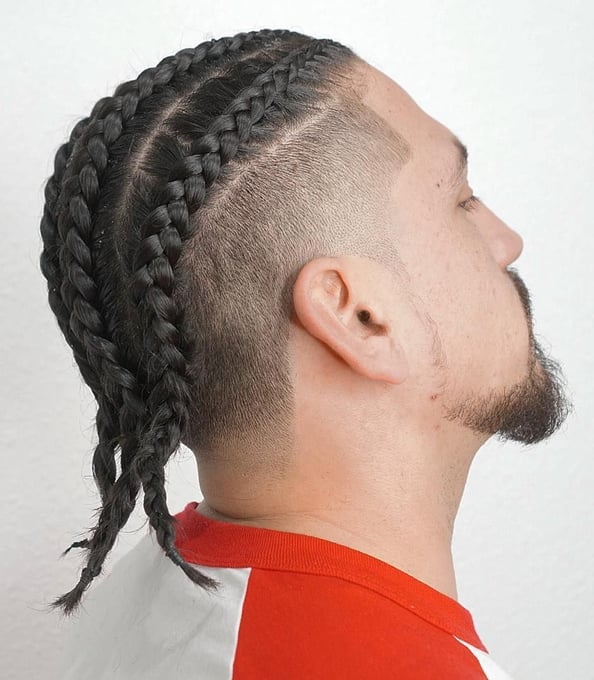 Looking to shake up your hairstyle? Haircut With Braids is the perfect way to stand out from the crowd. Combining two iconic styles, this look offers a high-contrast aesthetic with a modern twist.
Taper Mullet Haircut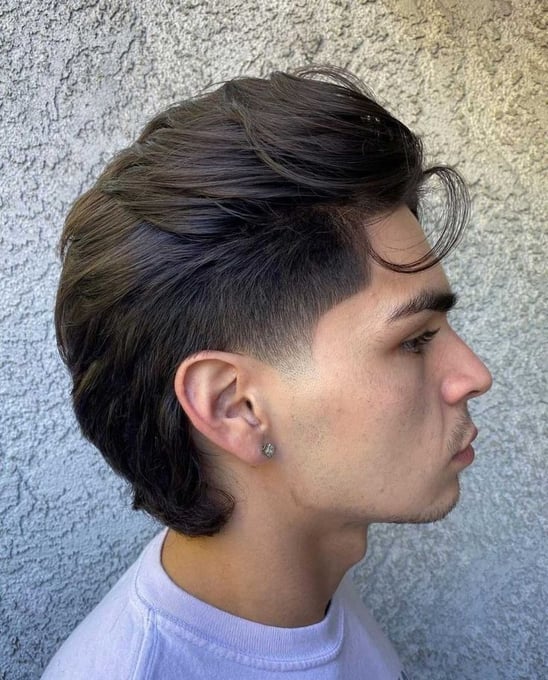 The Taper haircut is the perfect compromise between classic and trendy. It's a style to fit any occasion and look great on everyone—the low maintenance cut is quick and easy to maintain, plus it's versatile enough to style multiple ways.
Pixie Mullet Haircut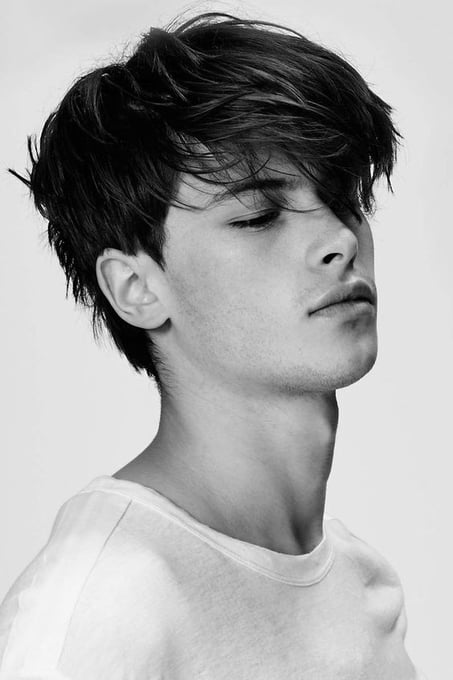 Pixie mullets are the new, daring haircuts that have taken the world of hairstyles by storm! Delivering an edgy, bold, and chic style, the pixie haircut is the perfect way to make a statement. This daring cut boasts a short length in the front with long hair in the back and has become a favorite among celebrities and trendsetters alike.
Mullet Haircut 2023
Mullet Haircut 2023 has revolutionized the classic hairstyle. This innovative haircut combines the current trends with a classic cut to create a stylish and timeless look. With modern options such as shaved sides and bright colors, the mullet is becoming popular among men and women who want to stand out in the crowd.
Takuache Mullet Haircut
The Takuache Mullet Haircut is the perfect choice for anyone looking to make a bold fashion statement. This distinctive cut features a tapered side, with longer lengths on the back and sides, creating a voluminous silhouette sure to turn heads.
Layered Mullet Haircut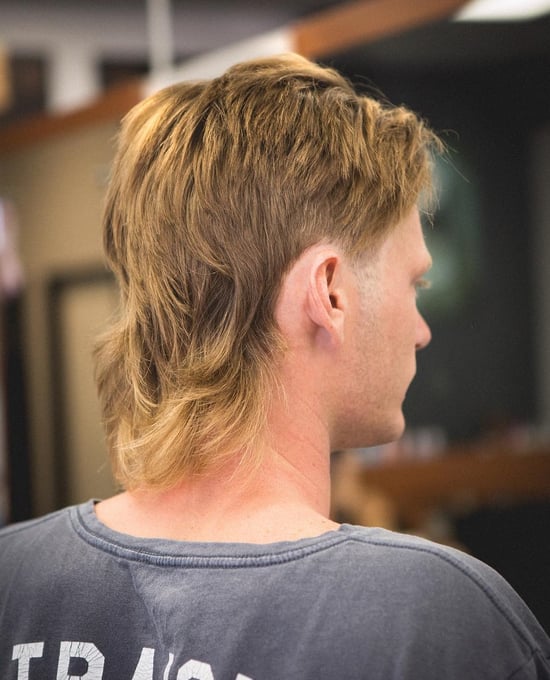 The Layered Mullet Haircut is a fun and fashionable way to combine two iconic styles into one stylish modern look. It features a layered, bouncy top combined with a trendy, textured mullet-style undercut, creating versatile hairstyle options for any occasion.
Reference
Note – The credit of the pictures and images shown in our website for illustrative purposes, goes to Pinterest and Instagram.
FAQs:
What is a mullet haircut?
The mullet haircut is the ultimate statement of calm – a hairstyle that's daring and confident! This ultra-trendy look features shorter sides and long, swept-back hair in the back.
What is a modern mullet haircut?
The modern mullet haircut is a classic style with a contemporary twist and is the perfect combination of boldness and style. The trendy mullet haircut offers excellent texture and layers, allowing you to play around and create a look that suits your style.
Is a Mullet High maintenance?
No, the mullet is not a high-maintenance hairstyle. It's a low-maintenance style that requires minimal effort to maintain.
What are the benefits of having a mullet?
The mullet is low-maintenance and quite trendy these days, enabling you to look cool within your budget range!
How much money does it cost to get a mullet haircut?
With an average cost of around $20-$30, you can rock the classic hair trend without breaking the bank. Enjoy the fashionable cut without shelling out too much money!