Choosing the right haircut can be a lot of fuss! Therefore, in this blog post, we have got you some of the coolest haircut ideas for short wolf cut that are easy to create. 
Moreover, this hairdo is all you need to steal the spotlight. This haircut is currently trending, and literally for good!
From TikTok to series and movies, it has won the heart of numerous artists, taking this haircut to the next level! Therefore, this hairstyle is the heartthrob of many already.
However, to spice up the concept of this haircut, we have brought you 25 different and trendy haircuts. This will help you achieve mind-boggling results, preparing you for any festival.
Aren't you excited to learn more about this haircut? I am sure you already are! Therefore, let us dive right into some amazing haircut ideas!
Short Wolf Cut with Bangs
This haircut has lately been the heartthrob of many youngsters. Recently, this haircut became much more popular through TikTok and actors, such as Ursula Corbero, aka Tokyo from Money heist. Such a haircut looks great on individuals with round faces and short straight hair. Pairing a short wolf cut with wispy bangs is perfect for a fresh look.
Short Wolf Cut with Curtain Bangs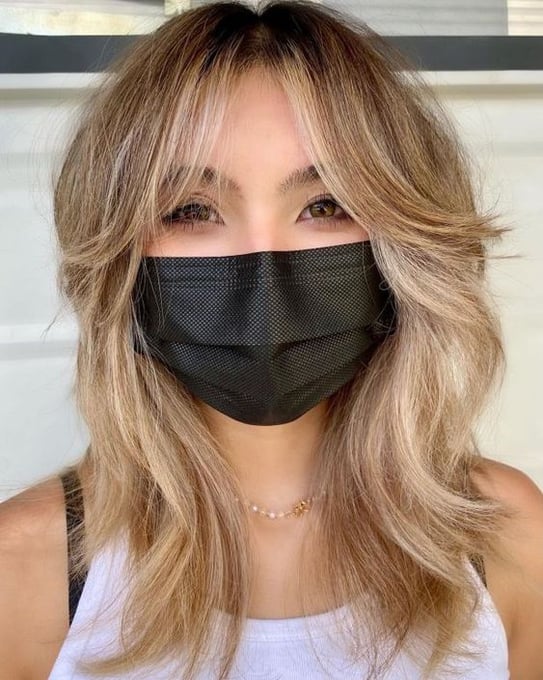 If you love pairing your short, layered hair with straight blunt layers, this haircut is for you. Such a haircut enhances the richness and volume of hair, making it look more attractive. This haircut is generally used in framing the face, giving it a cute and subtle look.
Short Wolf Cut Hair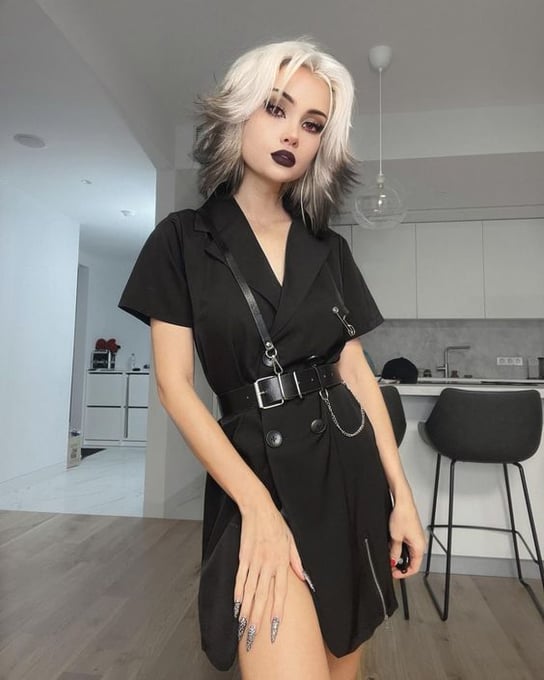 The short wolf cut hair is one of the most gorgeous looks that are a perfect fit for thin hair. This haircut gives a foxy appearance to the hair, making it look more adorable.
Such a haircut with fluffy bangs looks great on individuals having short hair.
Short Wolf Cut Male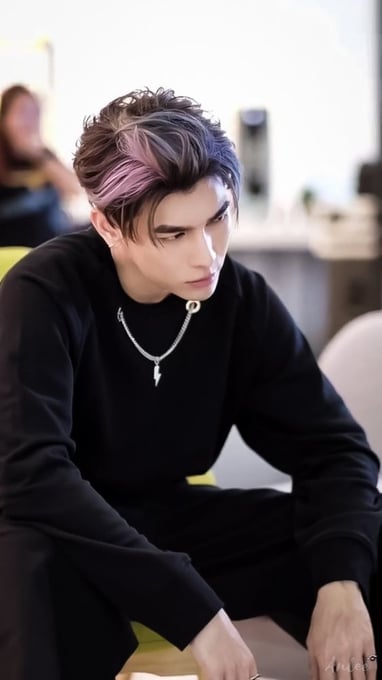 Short wolf cuts can be worn by men too. This is one of the most popular haircuts and is highly versatile. Such a haircut can be styled into various forms to achieve the desired hair look by men. Usually, such a haircut creates a wavy appearance at the side and back of the head. This makes the hair look extremely beautiful.
Short Wolf Cut Female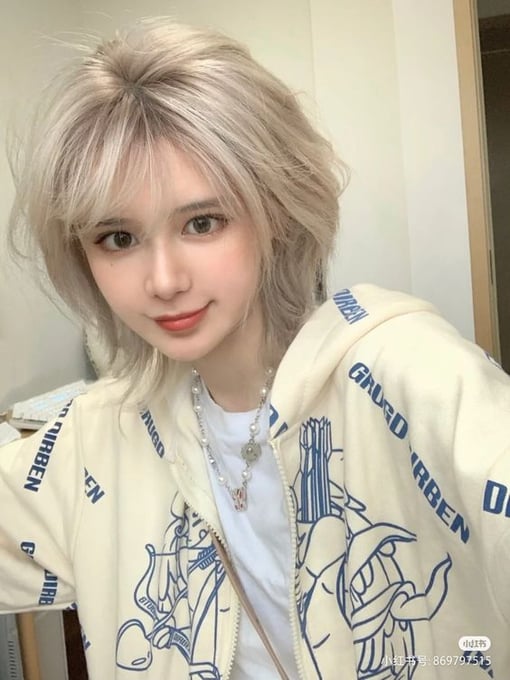 This haircut is a perfect choice for females looking for a haircut that can be easily tamed and prepared for the everyday look without any hassle. Such a haircut makes a face appear fuller and makes the hair look voluminous.
This haircut looks best on teenagers or females ranging between their 20s.
Short Wolf Cut Mullet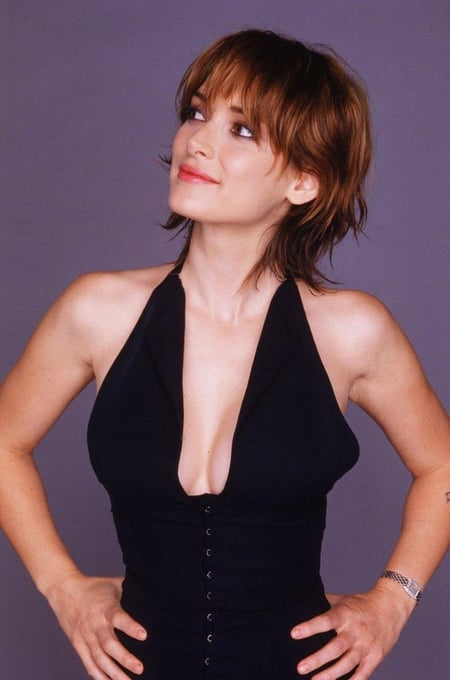 If you love styling your hair with a mix-and-match haircut, giving your appearance an edgy look, this haircut is for you! Such a hair look is a perfect blend of short hair at the top, sides, and front with fuller layered hair. The back of the hair is usually long, enhancing the wolf cut better.
Black Short Wolf Cut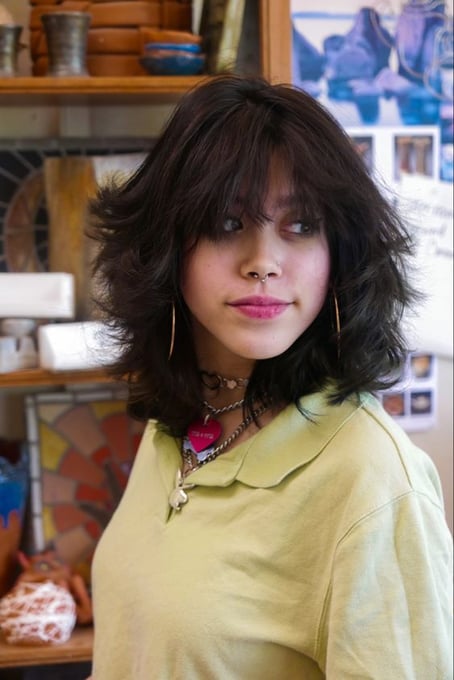 If you want your shaggy bangs to flaunt your black hair, pair it with a short wolf haircut. Such a haircut is an appropriate choice for enhancing the rugged facial feature. To top it off, complementing this haircut with a tousled look changes the hair game to the next level.
Short Wolf Cut Straight Hair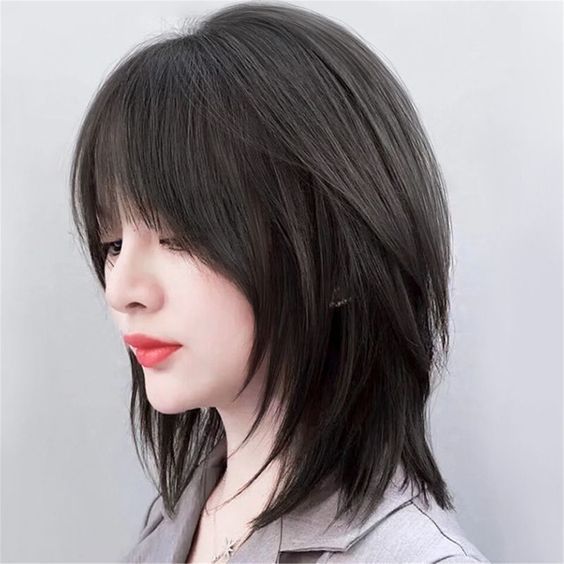 If you love silky straight hair but apparently looking to try out a quirky look, try this hair look. Such a haircut will not only make your hair look fluffy and fuller like the fur of wolves, but also make them look straight. However, such a haircut gives a very blunt straight hair look.
Short Wolf Cut Wavy Hair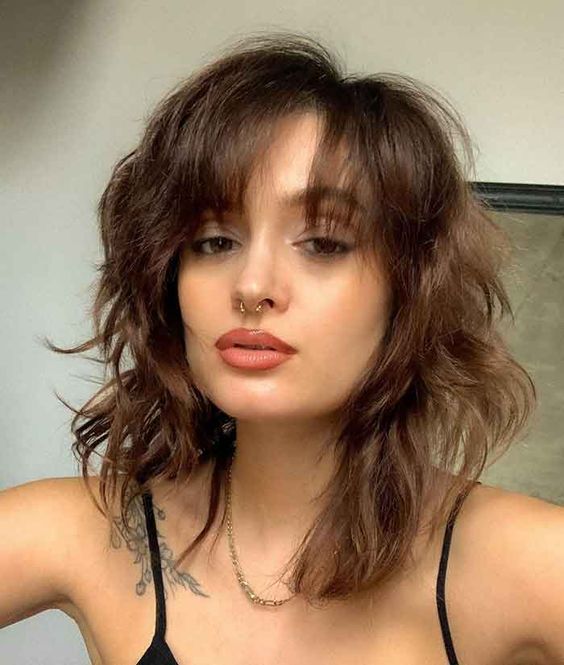 This haircut is personally my favorite of all time. The short wolf cut with wavy hair is the most stylish of all time. You simply need to cut your hair into various layers to get this look. This haircut is pretty simple and self-doable.
However, you can also take the help of a professional to get your hair done.
Curly Short Wolf Cut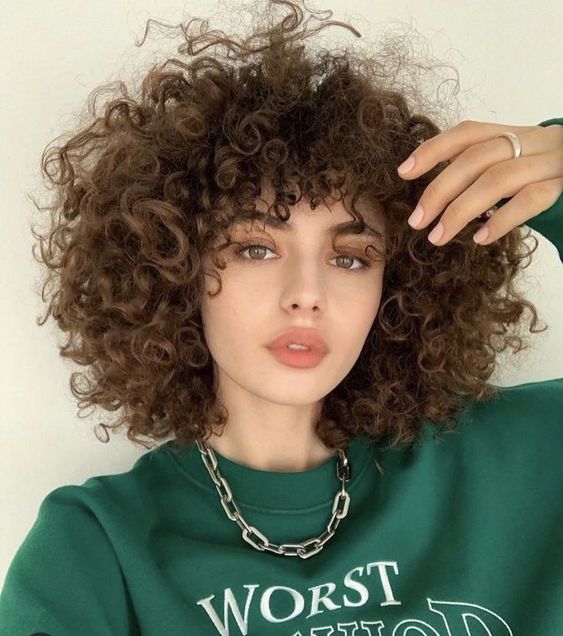 Now wolf cut is a versatile haircut. It is pretty simple and stylish and can also be worn with various other hair designs. Therefore, complementing your short wolf haircut with wavy hair or curls will look attractive.
Does it blend well and perfectly fit well with this haircut?
Cute Short Wolf Cut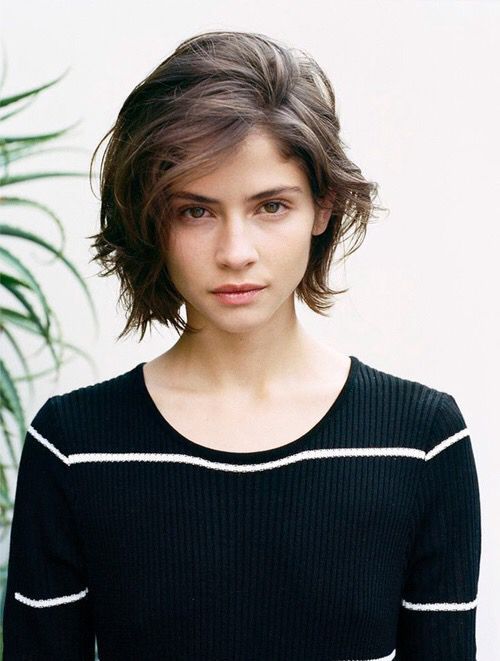 Needless to say, a short wolf haircut is one of the cutest hairdos. However, if you want to make it look cuter, you can try wearing it with bangs. This will make your haircut look super cute. However, if you are not much of a bangs fan, you can definitely complement it with side fringes. That, too, looks extremely adorable.
Korean Short Wolf Cut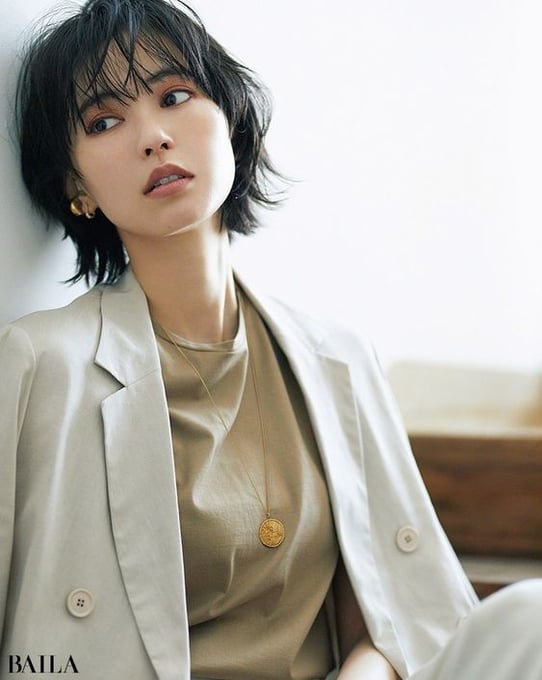 If you want a haircut that will radiate warmth, this hairdo is a must-try! Such a haircut has a perfect end finish that softly cups the face. Usually, this haircut has short hairs at the front, while at the back, the hairs are neatly tapered for a subtle look.
Short Wolf Cut Thick Hair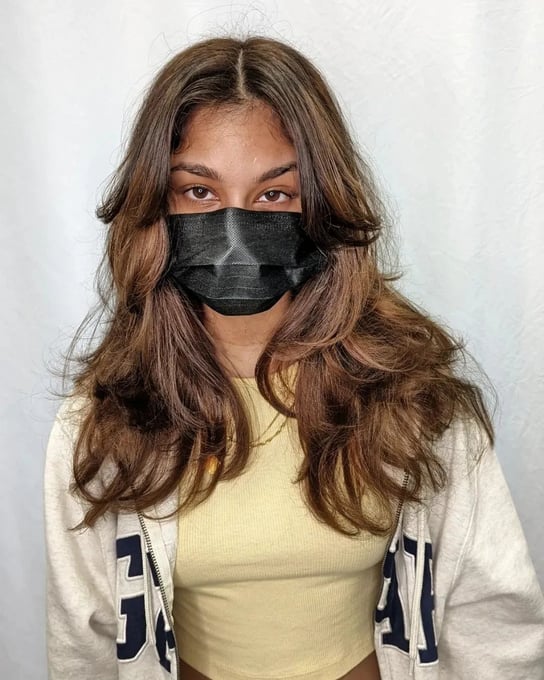 Are you blessed with thick hair and want to give them a fancy cut? If so, then this haircut is just the right one for you. This is because to make the wolf cut look splendorous, it is always best suggested to be carried out on thick, denser hair.
The thickness of the hair, when complemented with this haircut, makes the hair look out of this world.
Short Wolf Cute Blonde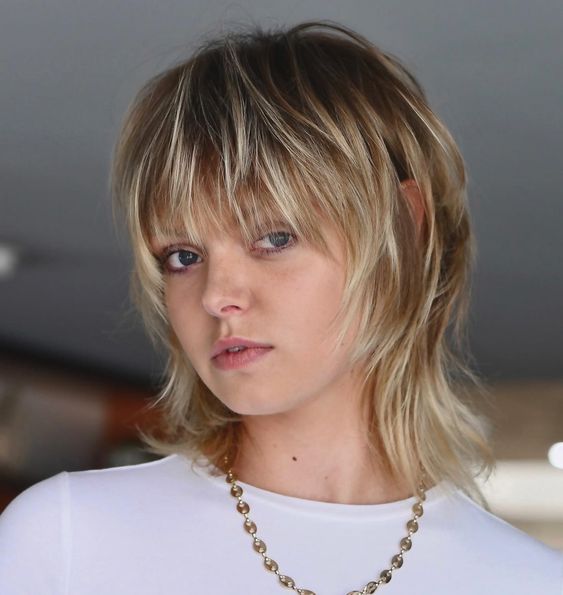 Looking for a hair color to change your appearance? Pair blonde with a short wolf cut. Honestly, such a combination is so soothing for the eyes that it changes your get-up for good. I think this combination is quite promising and can be easily worn by anyone for any occasion.
Short Wolf Cut with Undercut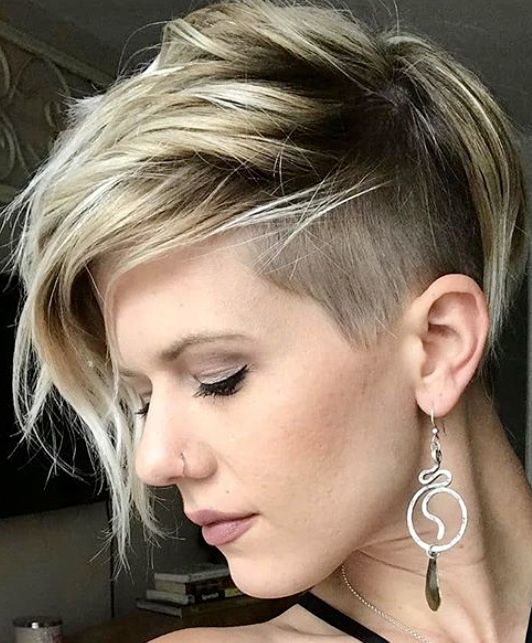 You will love this hairdo if you are a fan of an edgy haircut look. This haircut gives off a dramatic vibe, making others drool over your hairdo.
Usually, the hair at the top of the hair is kept shorter to get this haircut. To add a distinctive layer to the hair, the back of the hair is kept long.
Fluffy Short Wolf Cut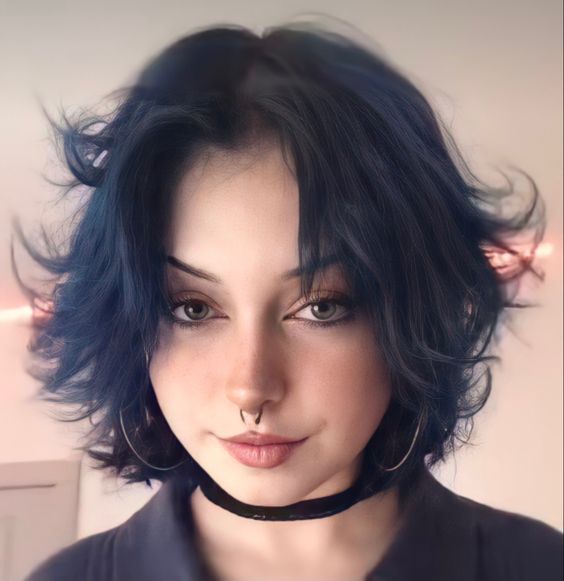 Firstly, if you have naturally thick hair, there's nothing special you need to do to create this look. However, if you have thin hair, you can do a couple of things to create this look.
You can set your damp hair and then dry it to have a fuller look. However, if you want to make it stay longer, you can always use hair volume gel to give your hair extensive volume. This will help your haircut look fluffy.
Short Wolf Cut Asian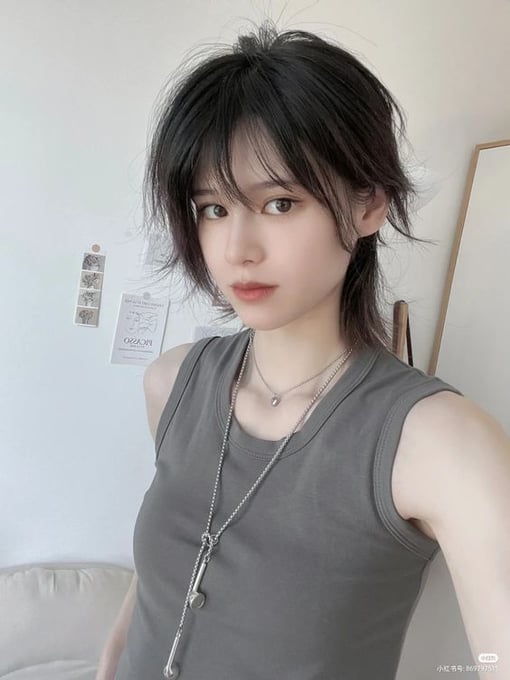 This haircut can be tried out by anyone. However, individuals with straight hair will look best with this haircut. Such a hairdo can be worn at any event and blends well with all ambiance.
Shaggy Short Wolf Cut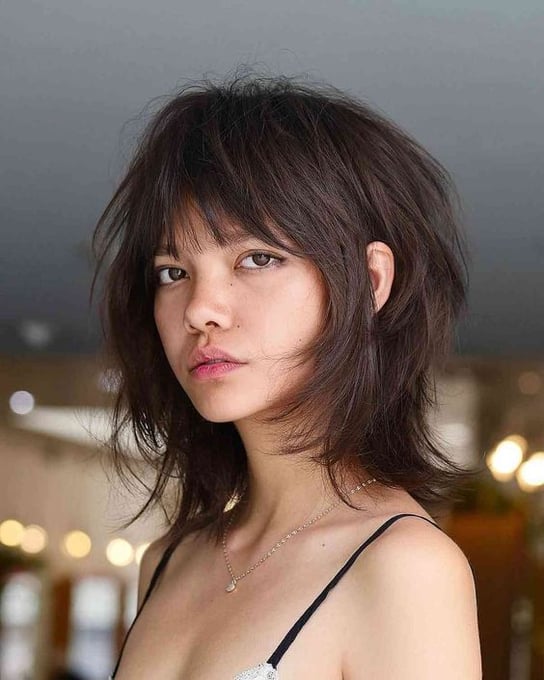 To get this haircut, you need to combine the idea of shag and mullet haircut ideas. This hairdo is incredible and looks great on any individual. You will have a suitable combination of the two most iconic haircut ideas. Additionally, you can also keep your hair long with this haircut.
Medium Short Wolf Cut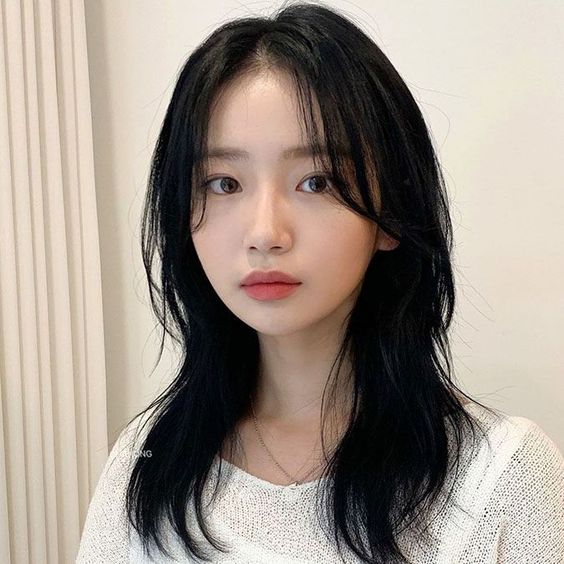 If you have medium hair length and want this haircut, just go for it! This will give your hair a fancy vibe and make it look aesthetic.
To top it up, you can be as creative as you want with such a haircut. Complement it with your favorite hair design to make it look more gorgeous.
Short Wolf Cut 360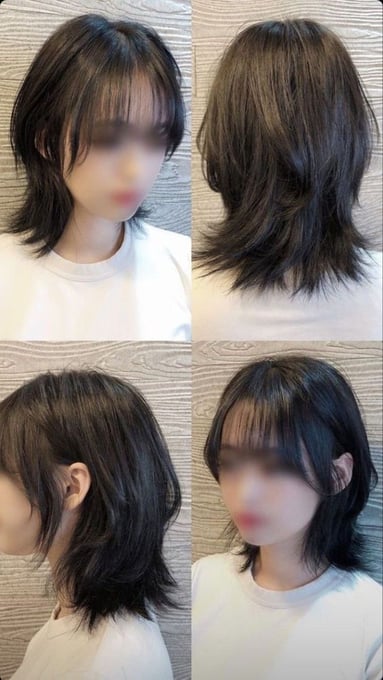 To pull off this haircut, you must cut your top hair short. This will look cuter as it will be complemented with small, neat layers.
Such a haircut is easy to maintain and looks best on teens. However, the highly trendy hairstyle can be easily worn out by people of various ages.
Short Wolf Cut with Layers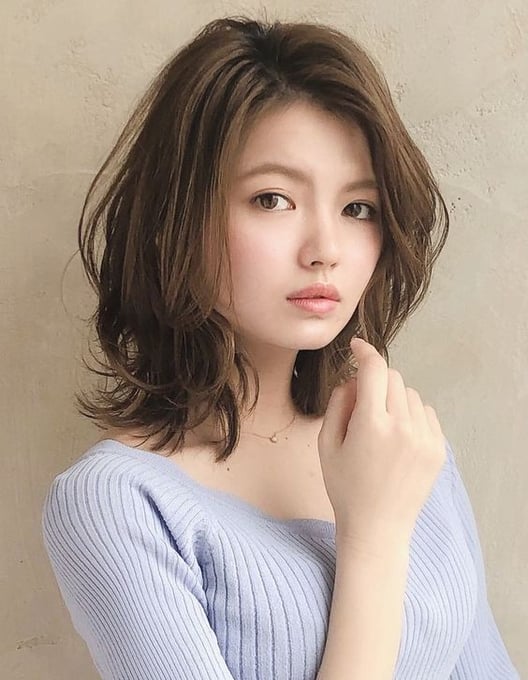 If you want to give your hair a badass vibe, try this haircut. Such a hairdo will make your hair look a bit fizzy yet dazzling. This haircut is usually pop ambiance friendly and will help one stand out.
Short Wolf Cut with Highlights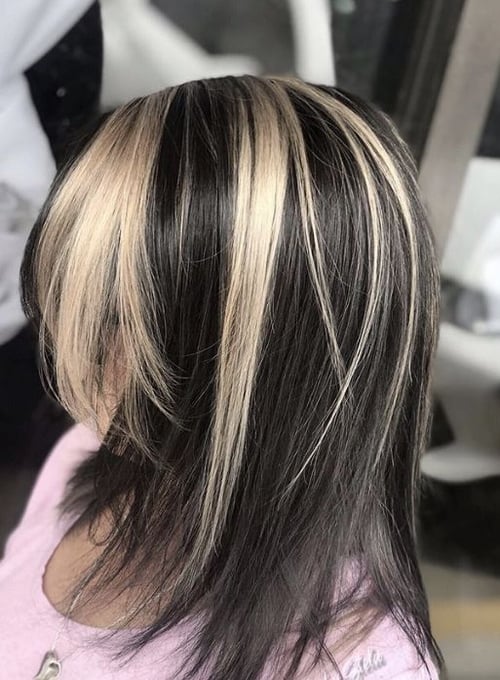 Are you planning to give your wolf cut a stroke of twist? Then why not try out making them stand out with highlights? Adding highlights to this haircut will make them more prominent.
Additionally, it will add a different hue to your hair and maintain your natural hair color. This will enable you to flaunt your haircut better.
Short Wolf Cut Brown Hair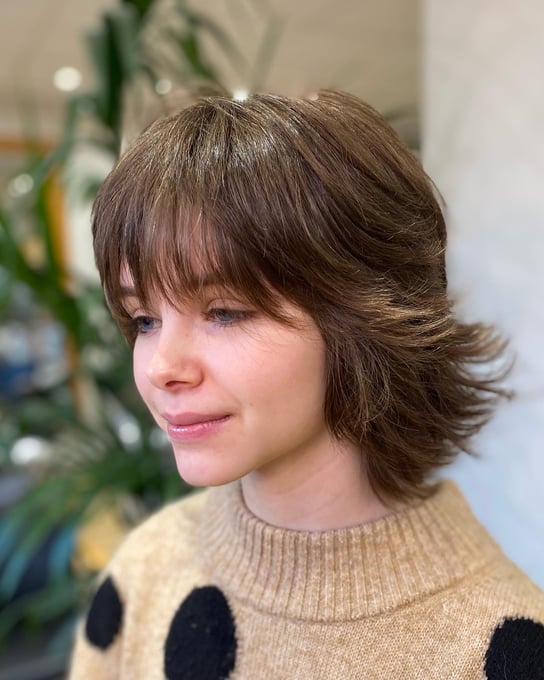 We already know that a short wolf cut best blends with more wavy and denser hair. But what about hair color? If you are in a dilemma regarding how to paint your haircut, brown is the color!
This color will literally take your haircut to a whole new different layer. The soft nature of brown complements well with this cut and is a must-try!
Short Wolf Cut Bob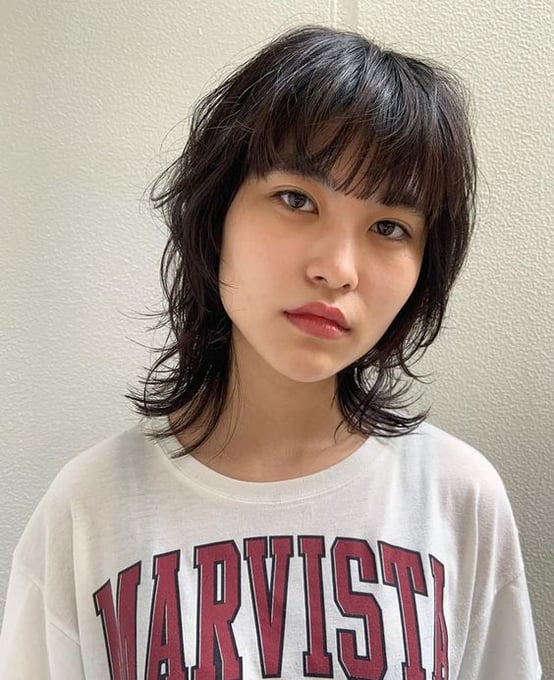 This haircut is one of the trendiest wolf cuts that has recently been an internet sensation. The short wolf-cut bob gained an insane amount of fame and love from TikTok. Such a haircut gives your hair a sophisticated look with the best two hair designs.
Short Wolf Cut Round Face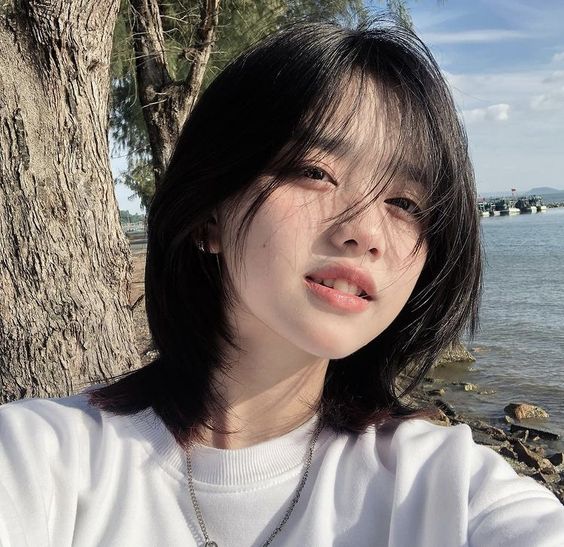 If you have a round-shaped face, you can opt for this haircut. Short wolf cut looks highly adorable and attractive on round faces. Due to the versatility of this haircut, anyone, irrespective of face shape, can go for this haircut. However, individuals having round faces will look super cute with this haircut.
Reference
Note – The credit of the pictures and images shown in our website for illustrative purposes, goes to Pinterest and Instagram.
FAQs
How much does a wolf cut cost?
Depending upon the type of your hair length and preferred wolf haircut, wolf haircut cost may vary. Typically, the average cost of a wolf haircut is $100. 
How do you know if Wolf cut will suit you?
Generally, Wolf cuts to suit all types of hair. However, this haircut blends well with thick hair. This is because the beauty of the cut is highly dependent upon layers of the hair. 
 
Therefore, this haircut suits the best people with voluminous, wavy hair. 
Can you put a wolf cut into a ponytail?
Yes, of course. It is quite possible to create a ponytail on wolf-cut hair. However, if your hair is very short, creating a ponytail might not be easy. 
Are Wolf cuts hard to grow out?
If you plan to go for a denser Wolf cut, it will take time for your hair to grow back. The shorter you cut the hair, the more time-consuming it is for your hair to grow.