Are you facing trouble styling your hair in a unique way for your daily routine? Worry not, as we have got you some cool Senegalese Twist Hairstyle ideas to ease out your job! Despite having an idea of a suitable hairstyle, it cannot be very clear to style it in a way that suits us the best.
If you are still deciding which Twist hairstyle you should choose that suit you best, this post will solve all your worries. This blog post has given you the Top 25 ways to style your hair with the Senegalese twist hairstyles.
If you are not well acquainted with the Senegalese hair twist hairstyle, don't worry; we have your back on this. So, this hair hairstyle is a form of making straight hair. Its texture almost resembles that of Box braids. However, unlike box braids, this hairstyle is made with two strands of hair.
So, without further ado, let us dive into some of the most iconic ways you can style your hair with Senegalese hairstyles!
Medium Senegalese Twist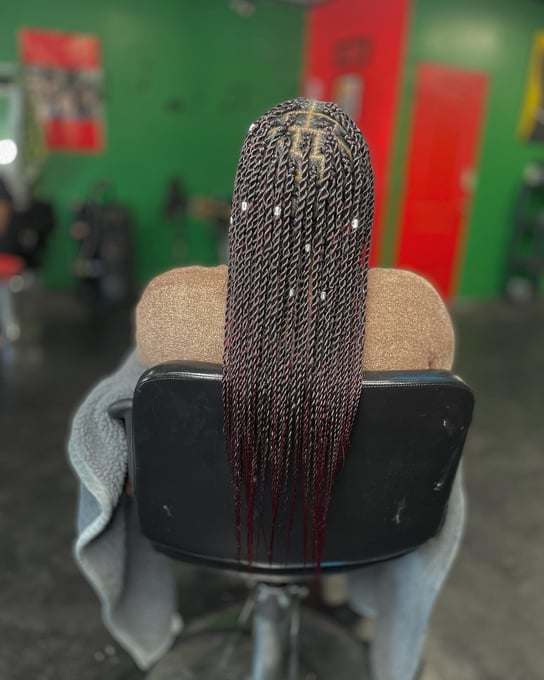 This hairstyle is one of the easiest ways to get your hair done. Although getting the Twist incorporated in this hairstyle can take around 6 hours straight.
However, if the hairstyle is maintained correctly, it can easily last up to 2-3 months.
Jumbo Senegalese Twist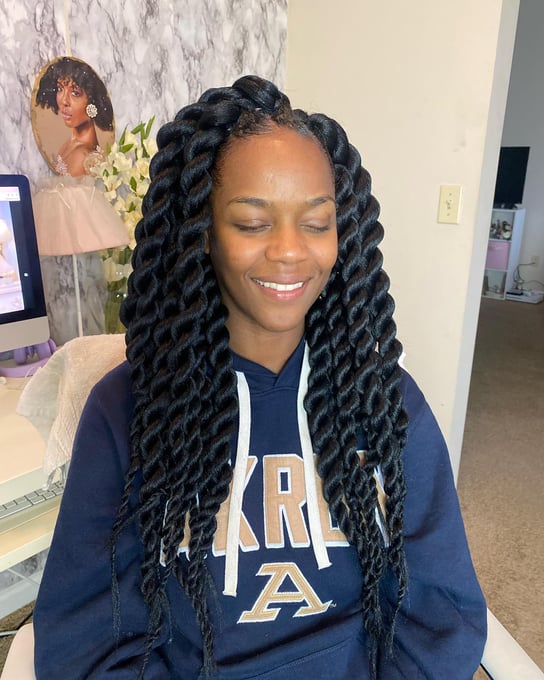 As fascinating as the hairstyle name sounds, creating it to the level of pitch perfection is quite a struggle. This hairstyle takes about 6-8 packs of hair to create a massive hairstyle.
However, it is best advised to use pre-twisted hair. As doing so will get your hair job done within a maximum of three hours.
Small Senegalese Twist
The Small Senegalese hair Twist hairstyle can be easily created using hair extensions of your choice. Such a hairstyle gets quickly done compared to other hair looks such as cornrows, micro braids, and Braided hairstyles.
With the right amount of practice and accurate items required to create such a hairstyle, this hairstyle can be easily created.
Short Senegalese Twist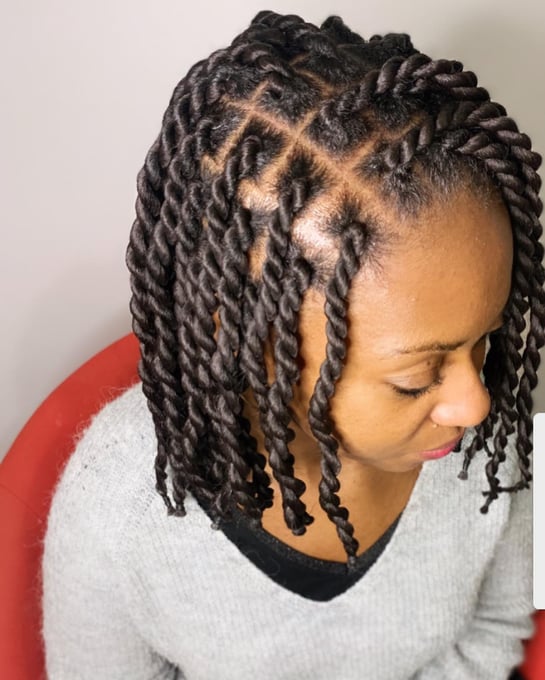 This hairstyle is super easy to create and looks drop-down gorgeous. Women with dark skin tones have suits best on such a hairstyle. However, this hairstyle can also be worn easily by others.
Such a hairstyle looks amazing and is every occasion friendly. Plus, you can contribute a large span to their longevity with a little care.
Senegalese Twist Braids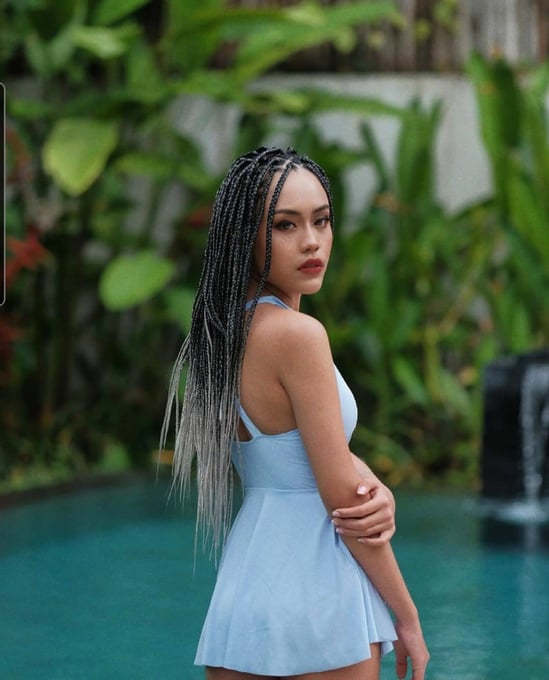 This hairstyle is a great styling method to get your hair done neatly and prepared for all time, and it also acts as a protective hairstyle.
Such a hairstyle benefits you by keeping your hair away from fatal things like heating, combing the hair daily, and so on. With the proper installation of extensions, you can have a great hairstyle for all times that also protects your hair.
Crochet Senegalese Twist
This hairstyle is the trendiest hairstyle of all time. Not only it suits best for every occasion but depending on how you maintain it; you can have it all tidied up to 8-16 weeks at the max.
To create such a hairstyle, you would need eight packs of hair. To help increase and maintain its longevity, wrap it into a Bun and cover it in a satin bonnet every night before sleeping. This will help your Senegalese hair Twist to stay away from friction.
Large Senegalese Twist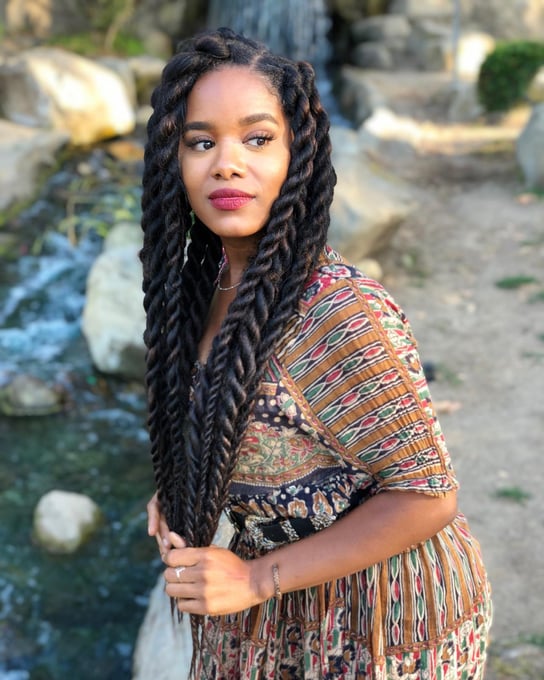 Such a hairstyle looks tremendously gorgeous, allowing you to style your hair as you please. To create this hairstyle, you would need a maximum of 6 packs of hair. You can expect high maintenance to last for a long time.
Blonde Senegalese Twist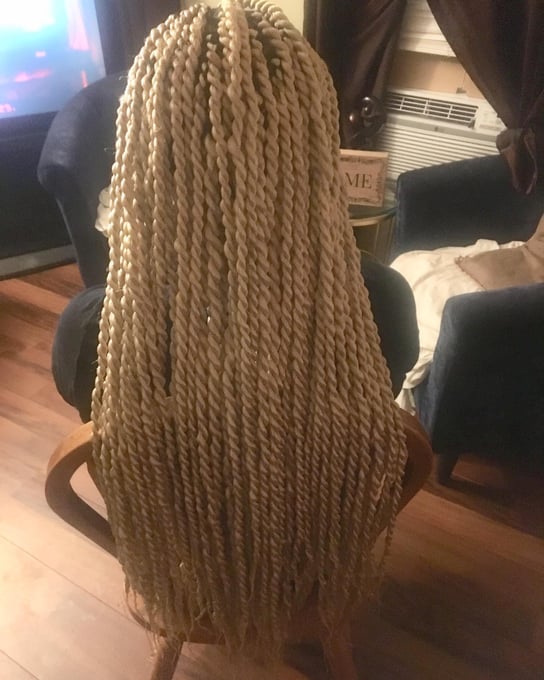 One of the best ways to enhance your style statement with such a classic hairstyle is to paint it blonde. This color makes your hairstyle look enticing, and trust me when I say this, people can't seem to stop looking at your gorgeous summer-splash hair look.
Senegalese Twist With Curly Ends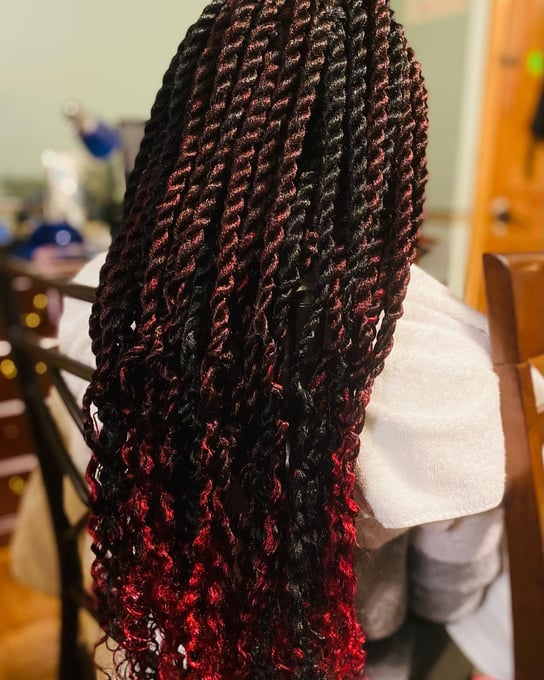 You'll love curling it at the ends if you want to add a unique touch to your hairstyle. This will give your hair a different dimension making it look super gorgeous and ready to rock any event smoothly!
Such a hair look depicts a great sense of fashion and establishes elegance with your hairdo.
Knotless Senegalese Twist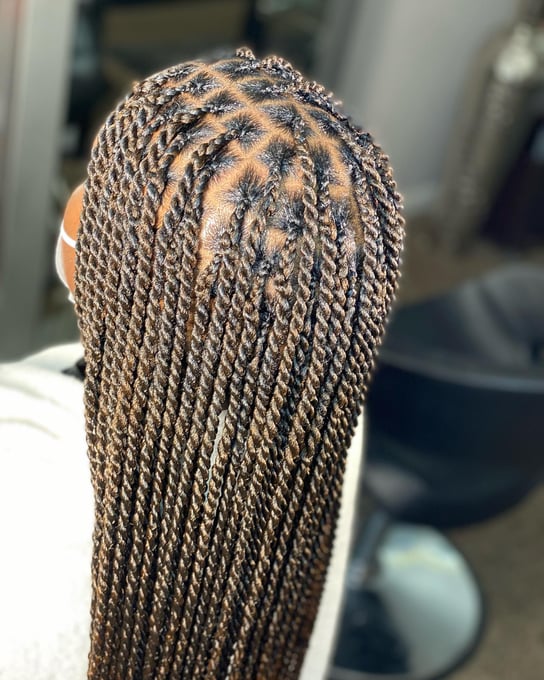 This hairstyle is the best possible hairdo you can have if you love having a Knotless hair look for all time. Such a hairdo is very easy to get. All you have to do is add one knot when the feed-ins are installed to your hair. And that's it. You can have a further Knotless hairstyle that's also dramatic at the same time.
With proper care, you can expect this hairstyle to last between 8-16 weeks.
Senegalese Twist Shoulder Length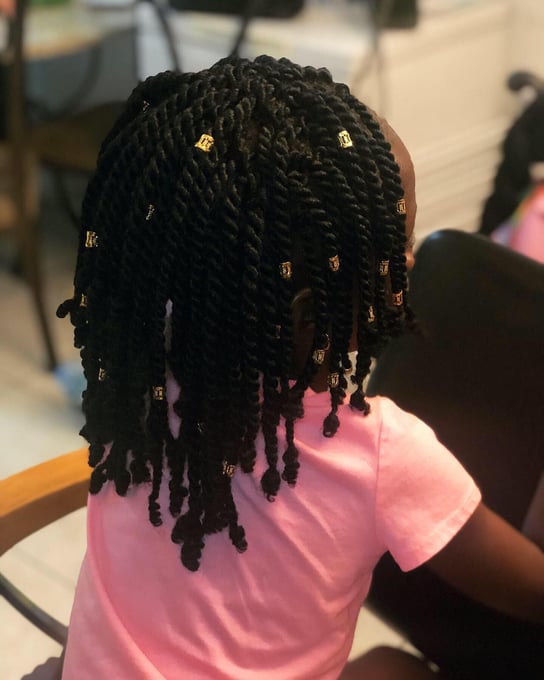 Such a hairstyle looks as great on short hair, and with the shoulder-length hairstyle, it looks super cute. This hairstyle is easy to create and is a perfect fit for anyone ranging from teenagers to women in their early 30s.
Ombre Senegalese Twist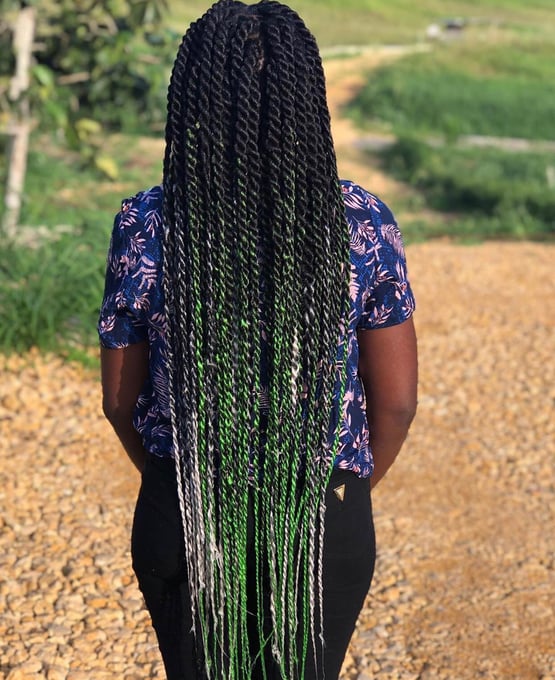 This hairstyle is the most flexible look you can adapt to stand out from the crowd. Such a hairstyle looks amazing and is a great hairdo to be worn for every occasion. The gradient effect of the ombre establishes that the Twist is the most alluring manner and looks beautiful.
Senegalese Twist with Color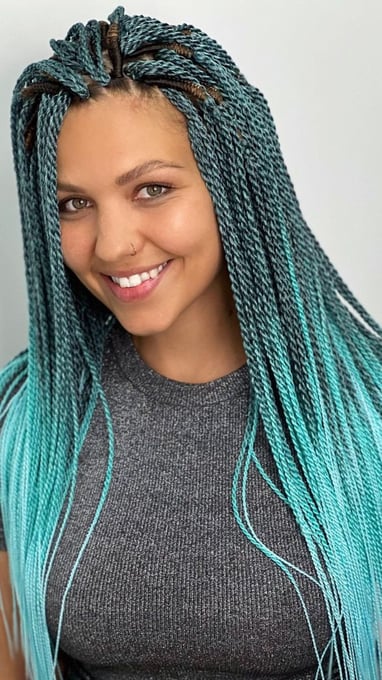 Now, coloring your Senegalese hair Twist is the best thing you can ever do to give them a dramatic, jaw-dropping look. Such a hairstyle will make your hairdo stand out. You can choose your favorite hair color and create your thoughts depicted by your Twists!
Give your hairstyle a quirky color to steal the public's attention!
Senegalese Twist with Tapered Sides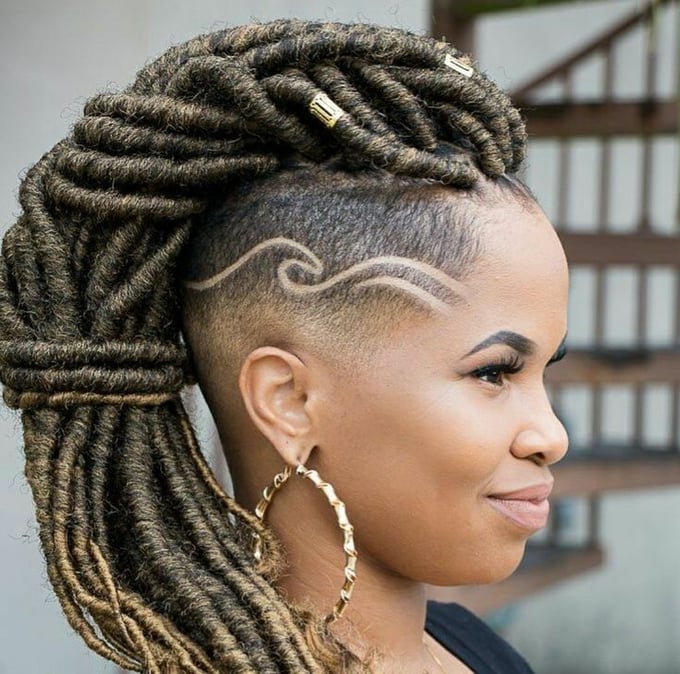 Such a hairstyle looks great on any individual, focusing on your Senegalese hair Twist better. Moreover, this hair look is party friendly and can be worn by everyone, irrespective of age. This hairstyle is perfect for those willing to take their hair game to a more pop and jazz culture.
Bob Senegalese Twist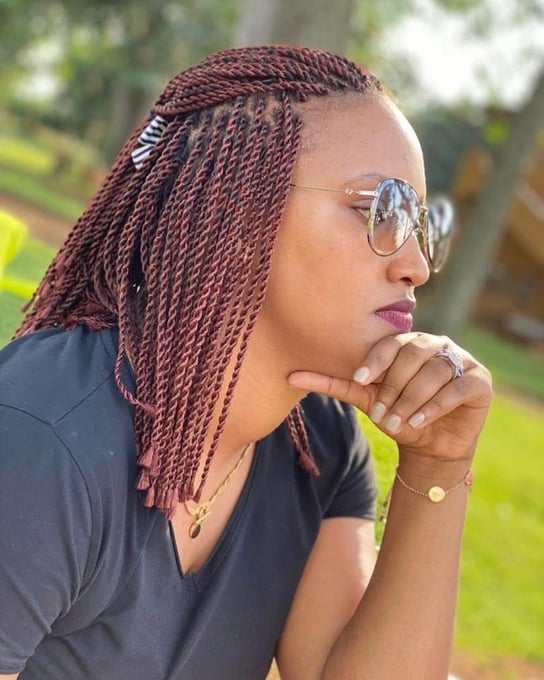 What more could you ask for a blessing in disguise than having the best of two worlds in one hair look? Such a hairstyle suits anyone wanting to capture a cute look and is also very easy to maintain.
Though having your hair done neatly might require seeking help from a professional, with all that money and time you deposit on this hairstyle, trust me, it'll be more than worth it!
Senegalese Twist Curly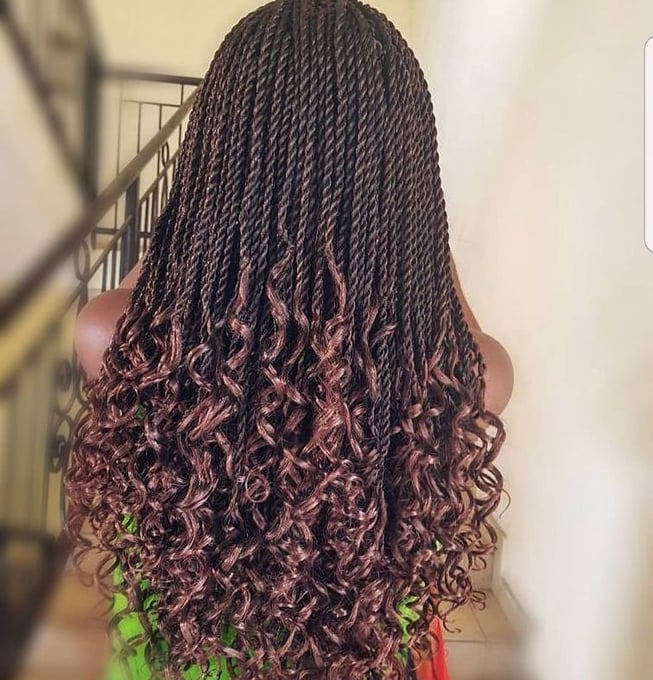 Having your hair curled can be great, but when combined with a Senegalese hair Twist curly hairstyle, you've already earned a jackpot with it. Such a hairstyle holds a unique concept and looks dazzling on anyone wearing this. This hairstyle is great to be worn from your everyday look to flaunt confidently on special occasions.
Senegalese Twist Men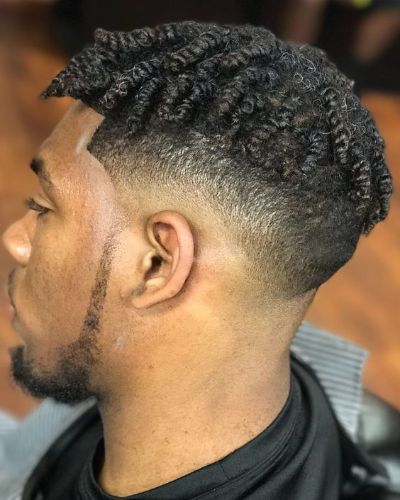 Such a hairstyle looks great on Men. This hairdo is so flexible that it offers me hundreds of options. Not only it boosts their style statement with that of a quality hairstyle, but it also helps improve their hair quality better.
Honey Blonde Senegalese Twist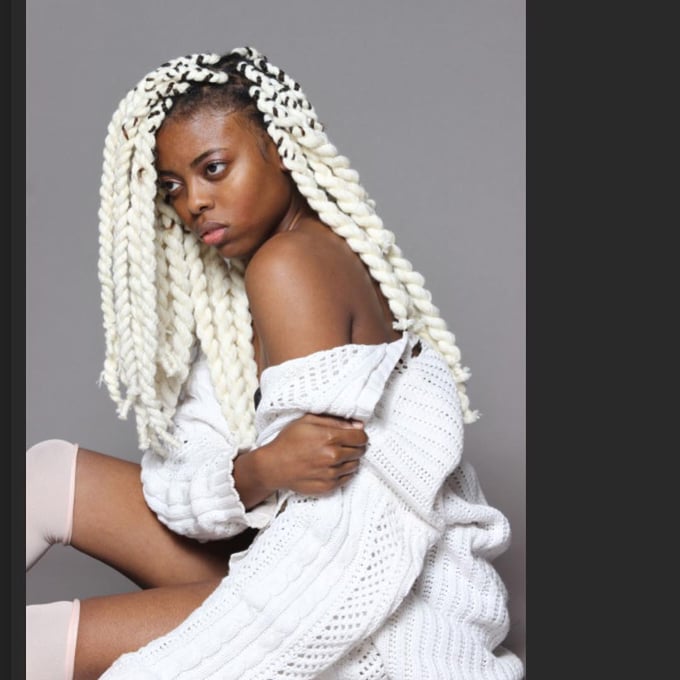 As delicious as honey tastes, the honey blonde color looks even more charming when paired with this hairstyle. Such a look is gorgeous and can be easily worn by anyone of all skin shades. If you are looking for a hair color that changes your hairstyle, try this hair pair combo!
Elegant Senegalese Twist Updo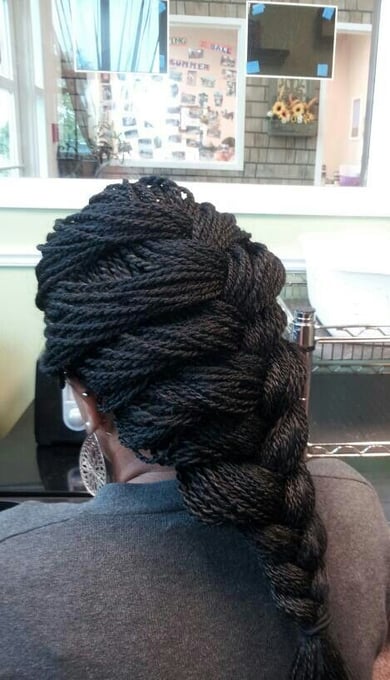 Are you planning to rock your outfit with a mesmerizing hair look that's hard to get over? Then try out the Elegant Senegalese hair Twist Updo. This hairstyle comes with a shade of numerous versatility, giving the wearer a choice to choose from various lucrative options. Such a hairdo allows you to be as innovative as you want and create a masterpiece with your desired hairstyle.
Goddess Senegalese Twist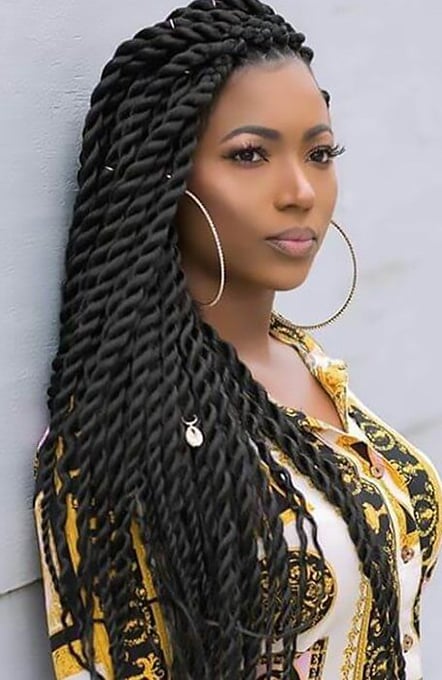 This hairstyle, as its name suggests, already has an enticing effect casting put on this hairstyle which I'm sure needs no introduction!
Such a hair look is great to be worn at any party, event, birthday, or gathering, making you look exquisite. Additionally, this hairstyle is quite trendy, and with its charm, you'll be the ultimate show-stopper!
Brown Senegalese Twist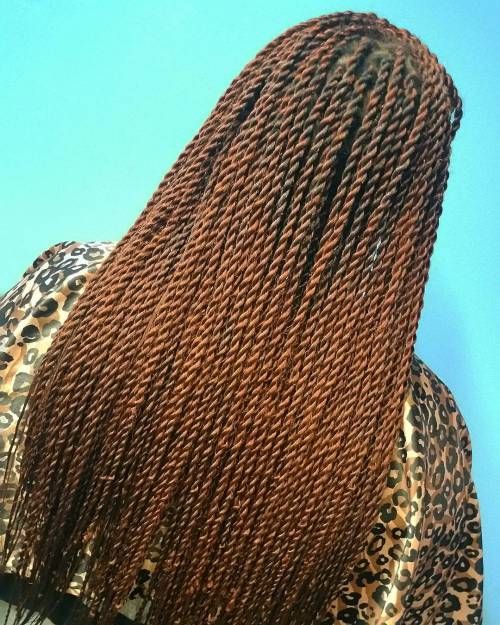 Brown is a color of residence and dusk beauty. This color, combined with such a beautiful hairstyle, makes others look at you twice! Moreover, brown is a very flexible color having multiple shades. This gives you more opportunities to choose the best shade for your hairstyle.
So, if you're planning to choose a stark and wise color, brown is the shade for your hairdo!
Senegalese Twist Updo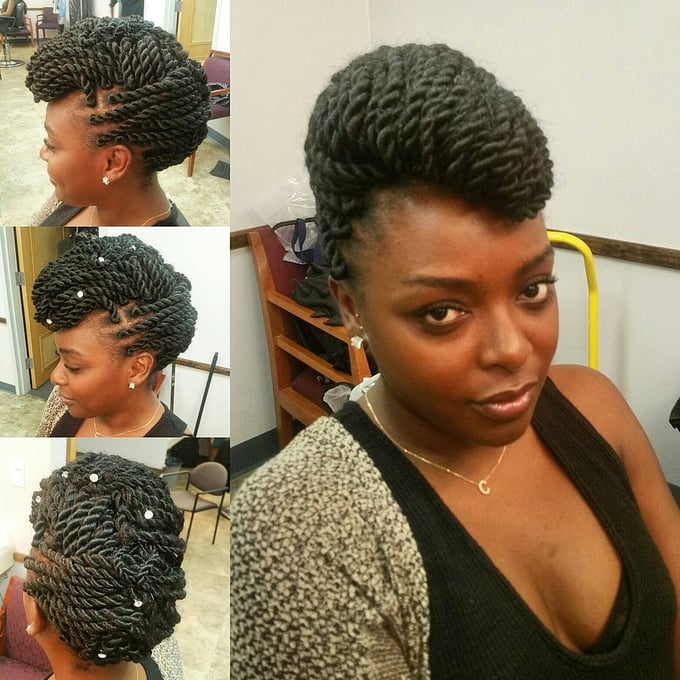 Having your hair done updo is great, but if you are looking for a hair game changer, I suggest pairing up your updo with this Hairstyle.
Such a hairstyle statement is quite aesthetic and looks quite charming. This hair look is a perfect hairdo to be worn at weddings, anniversaries, or any special event.
Senegalese Twist on Natural Hair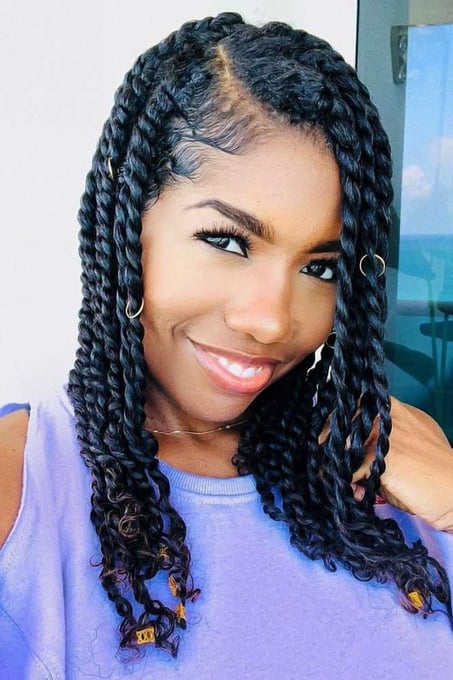 If you are not much of a fan of hair extensions and want to go all natural with your Senegalese hair twist hairstyle, you can still rock the show like none!
As mentioned, this hairstyle is flexible, allowing the wearer to blend in various hairstyles. It also offers the freedom to choose the products required to get such a hairdo.
So, feel free to go all-natural; however, for best results, use Twisted sections having a thin texture.
Senegalese Twist Hairstyles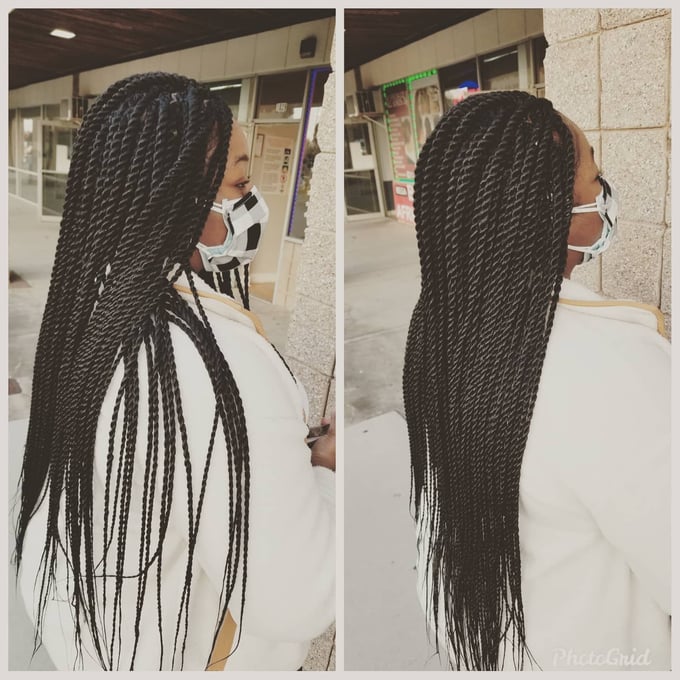 This hairstyle looks great and is also a quality kind of hair look. This hairstyle not only has a nature of protection, shielding our natural hair from getting damaged.
Apart from protecting your hair naturally, it also makes you look stunning and marvelous. In short, this hairdo is great and has all-in-one quality!
Senegalese Twist Hairstyles 2022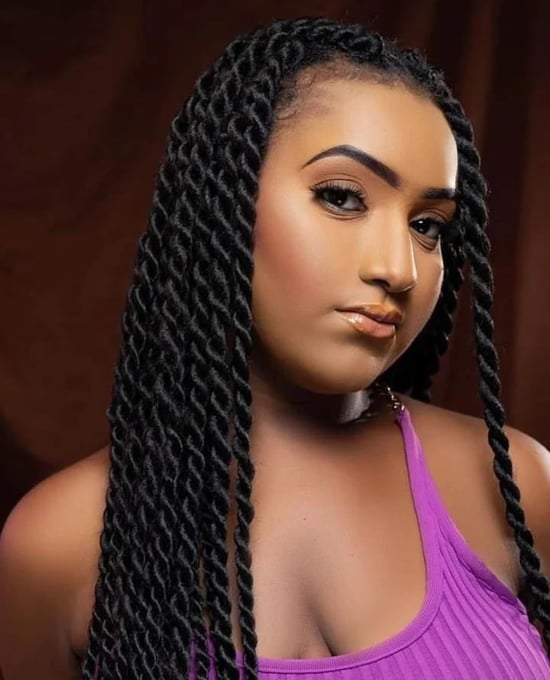 Despite the hairstyle trending for quite some time now, the best Senegalese Twist Hairstyles you can wear for 2022 are Toyokalon and Kanekalon.
These two hairstyles are gorgeous and look simply aesthetic when worn. Moreover, like other Twist Hairstyles, you can explore and wear these two types of hairstyles and establish the creativity to get a unique hairstyle. As the year is about to end, create a new hair look with the above hairstyles and get ready to rock!
Reference
Note – The credit of the pictures and images shown in our website for illustrative purposes, goes to Pinterest and Instagram.
FAQs
How long does the Senegalese Twist last?
This hairstyle can stay up to 8-16 weeks. However, based on how you care for them, the better their longevity gets. 
How many packs of hair for this hairstyle?
Depending on the type of hair look and length you are trying to get with this hairstyle, you are expected to use between 3-5 or 5-8 packs of hair. 
Can These twists damage your hair?
No. Rather, this hairstyle is one of the most protective of shielding your natural hair quality. However, as long as the hair extensions are installed correctly, this hairstyle is all you need to take care of your natural hair. 
How much does Senegalese Twist cost?
Depending on the type of hair look, length, and professional experience, you are expected to spend around $150 – $400 to get this hairstyle. 
How do you maintain Senegalese twists?
Maintaining your Senegalese hair Twist Hairstyle is quite easy. All you need to do is wrap your hair around a high Bun and cover it with a soft satin cloth every night before sleeping. Additionally, ensure that your roots are well moisturized with a hair oil that suits your hair well.