Balayage hairstyles are the perfect way to add subtle, natural-looking highlights to your hair. This freehand coloring technique is the perfect way to create a low-maintenance, modern, and effortless look. From blonde balayage to pastel pink, a balayage look is perfect for everyone. Balayage allows you to lighten up your look without the commitment of foils and traditional highlights. Get ready to be the envy of all your friends with these 30 beautiful balayage hairstyles looks.
How To Do Balayage Hairsytles?
Follow the below steps to get a Balayage Hair:-
Choose a balayage color that compliments your natural hair color.
Section your hair into four parts, and secure each section with clips.
Apply the balayage formula from the mid-shaft to the ends of each section.
Wrap each section in foil for a more precise application.
Rinse out the balayage color and apply toner if desired.
Style your hair and show off your beautiful, sun-kissed look!
Balayage Hairstyle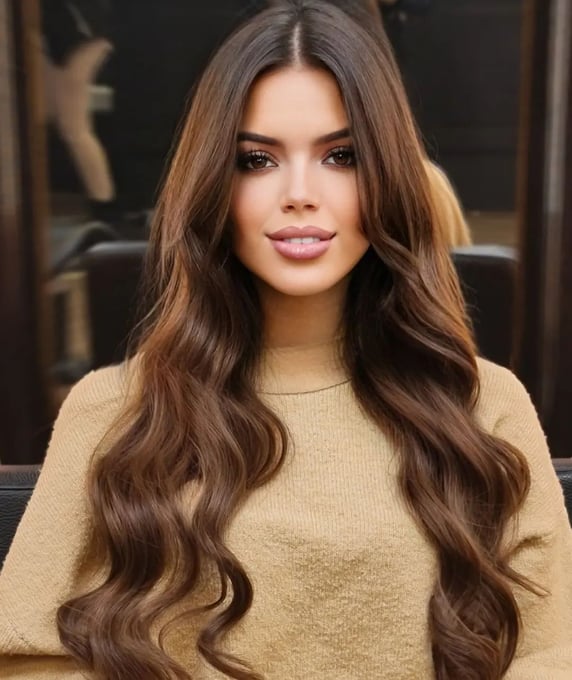 Balayage hair is used in coloring, where color is painted onto strands of hair in a sweeping motion. Balayage looks particularly beautiful on long hair and is a great way to add depth and dimension to your existing color.
Blonde Balayage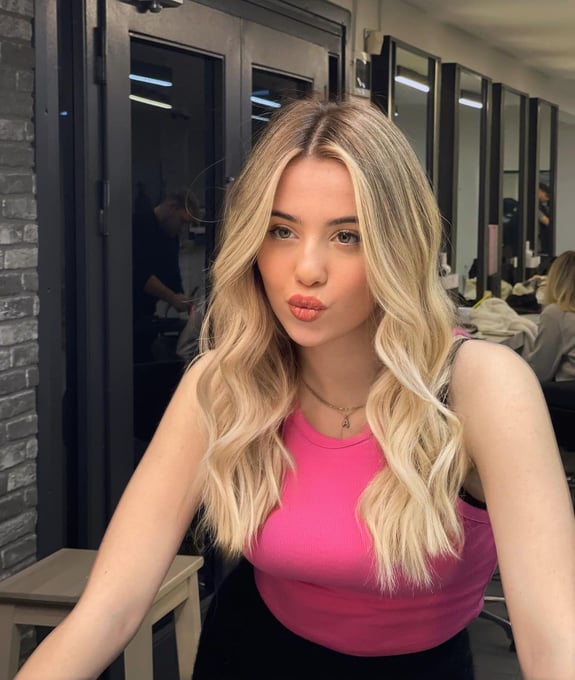 The blonde balayage hairstyle is a highlighting technique used to create a natural-looking, sun-kissed look. This technique is great for adding depth and dimension to blonde hair and disguising greys.
Caramel Balayage
It is a great way to add subtle dimension to dark hair and is perfect for those looking for a multidimensional color without committing to a full-on color change. The Caramel balayage hairstyle is suited for all hair types and is less damaging than traditional highlighting methods.
Brown Balayage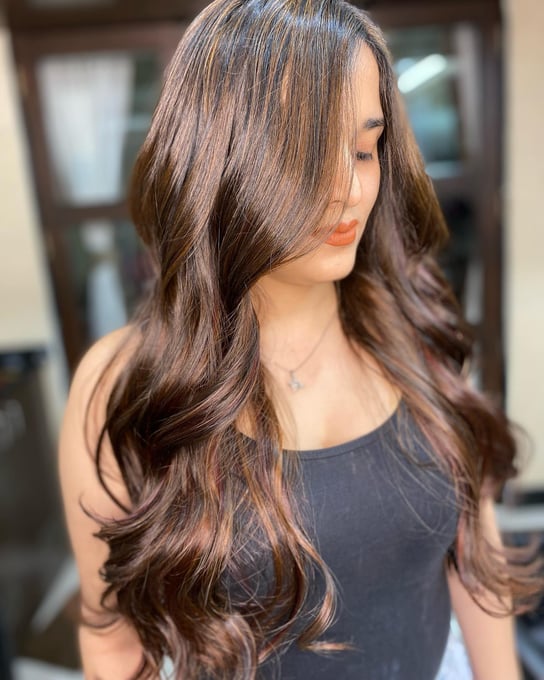 Brown balayage hairstyle is an excellent choice for those looking for more subtle hair color, as it does not involve using foils and can be tailored to suit any hair type.
Balayage On Brown Hair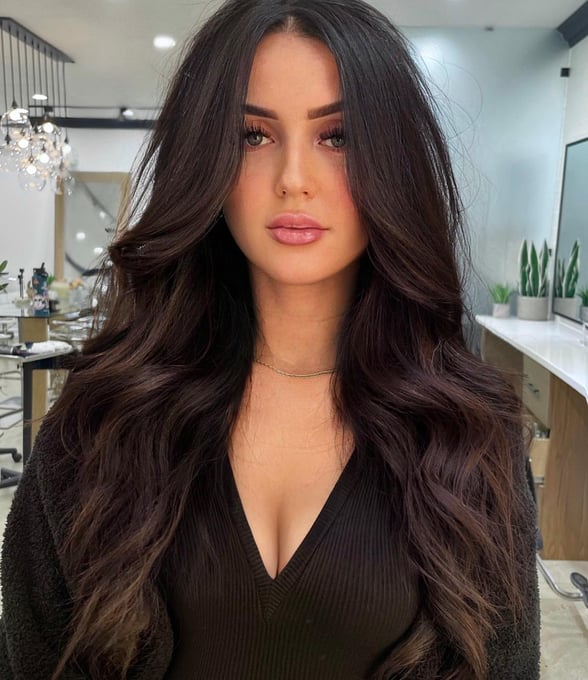 Balayage on Brown Hair is a great option for anyone looking to add a little dimension to their look without creating a dramatic effect. Balayage can lighten the locks, create highlights and lowlights, and even add a touch of color.
Brunette Balayage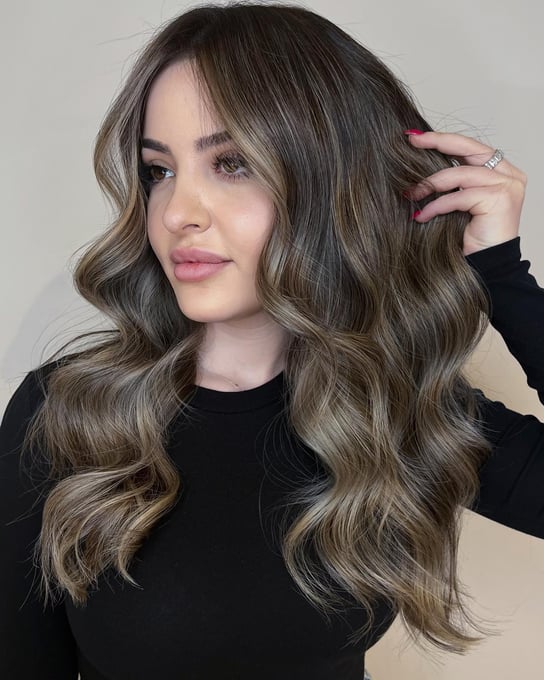 The technique is used to create a natural, graduated, and blended effect that looks like it was created by the sun. It can be used to create highlights and lowlights or an all-over color.
Ash Blonde Balayage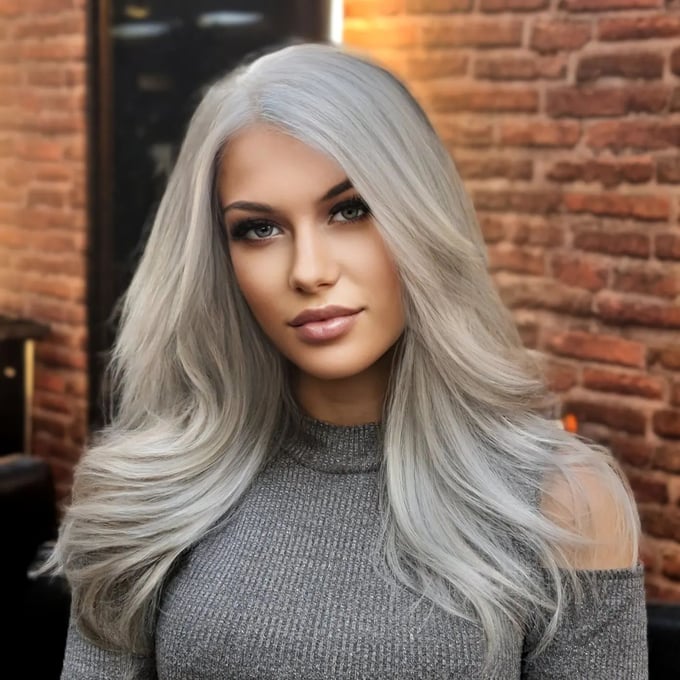 Ash Blonde Balayage is a hair coloring technique that uses a freehand application of lightener to create a natural-looking, multidimensional effect. This technique is perfect for those looking to incorporate different shades of blonde without overwhelming commitment.
Balayage Highlights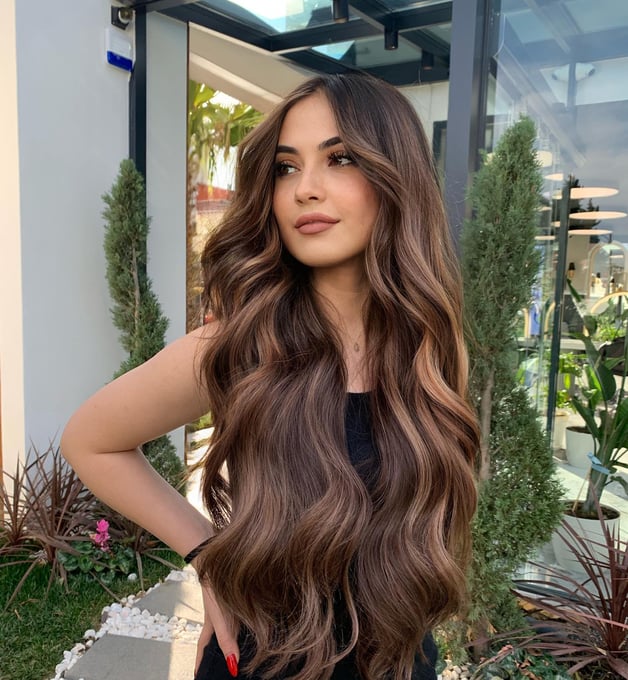 Regarding hair trends, balayage hair highlights have become increasingly popular in recent years. This trendy hair coloring technique creates a natural-looking, sun-kissed look that is ideal for those looking to add some dimension to their hair without a drastic change.
Blonde Balayage On Brown Hair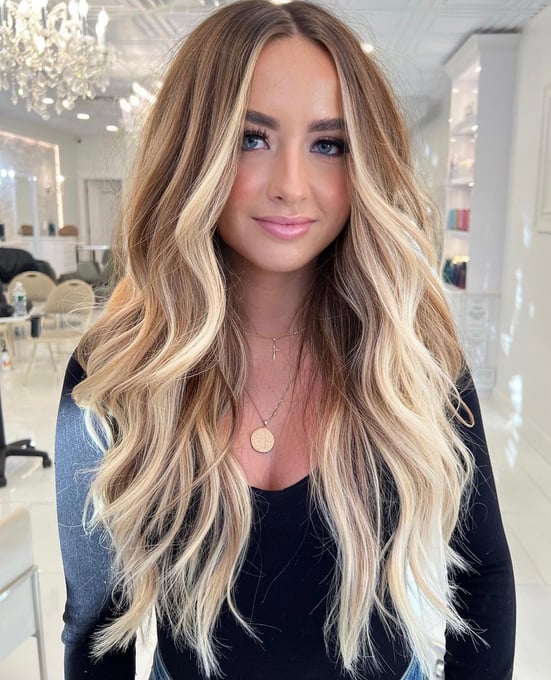 A blonde balayage hairstyle on brown hair is the perfect way to add sun-kissed, natural-looking highlights to your mane without the commitment of dyeing the entire head.
Balayage On Dark Hair
Balayage is the perfect way to add some flair to your look when it comes to dark hair. Balayage on dark hair can be subtle and dramatic, depending on the desired look.
Caremel Honey Balayage Hair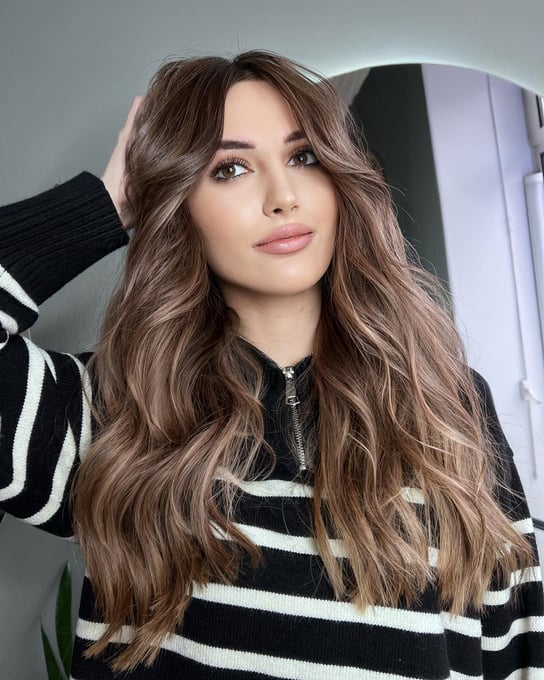 If you are looking for a natural and unique new hair color solution, then caremel honey balayage hair is the right fit for you! The unique blend of honey and other key ingredients in Careme'sbalayage products gives your hair a beautiful, natural-looking hue while still keeping it soft and silky.
Red Balayage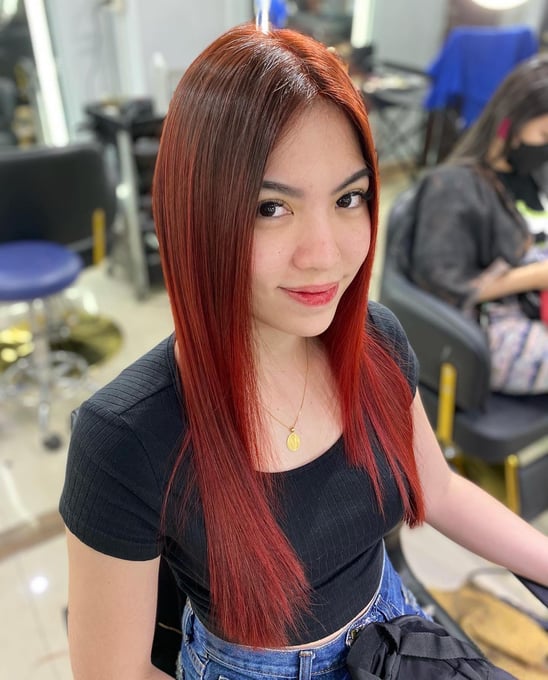 Red balayage hairstyles are a trend that stands out when it comes to hairstyles. This eye-catching style has become increasingly popular over the years due to its vibrant and bold look.
Copper Balayage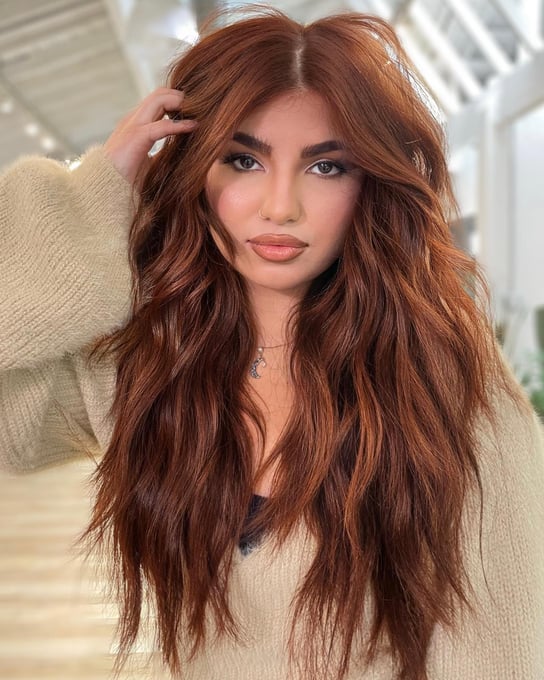 The copper balayage hairstyle is the ultimate way to add a touch of pizzazz to your hair. Unlike traditional highlights, copper balayage can be customized to create a subtle, striking look that will turn heads.
Balayage Ombre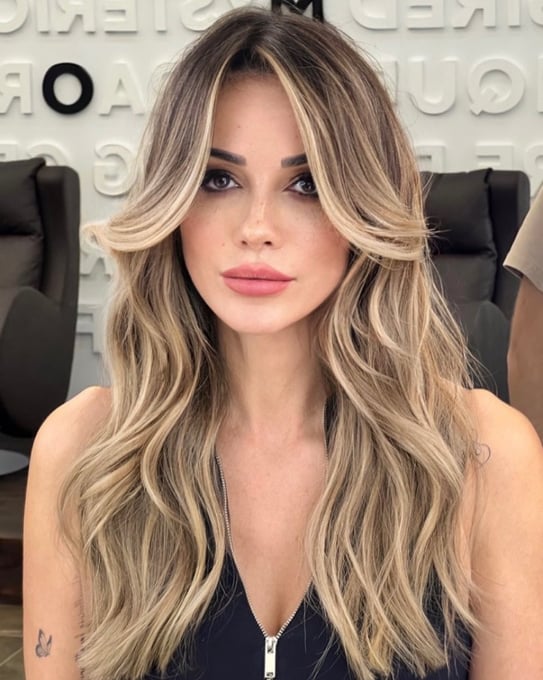 If you're looking for a new hair trend that is sure to turn heads, look no further than Balayage Ombre. This unique hair color technique is the perfect way to showcase your sense of style while making a bold statement.
Strawberry Blonde Balayage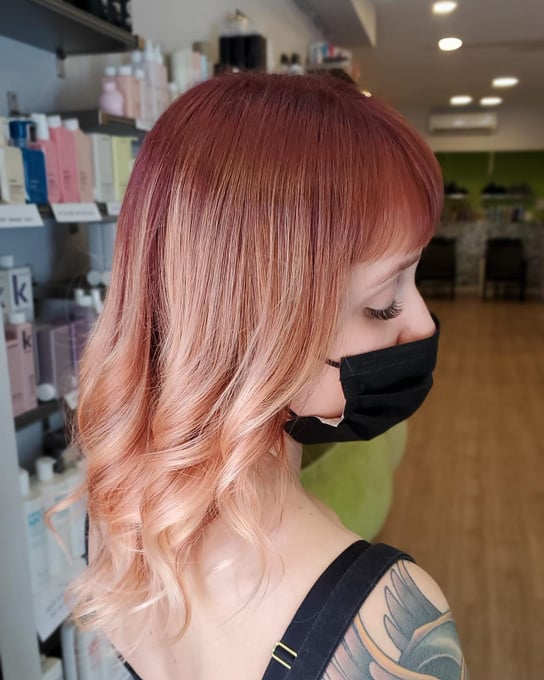 Strawberry Blonde Balayage is the perfect way to add a bit of sass and sophistication to any hairstyle. The best thing about Strawberry Blonde Balayage is that it's not only trendy but also extremely versatile.
Purple Balayage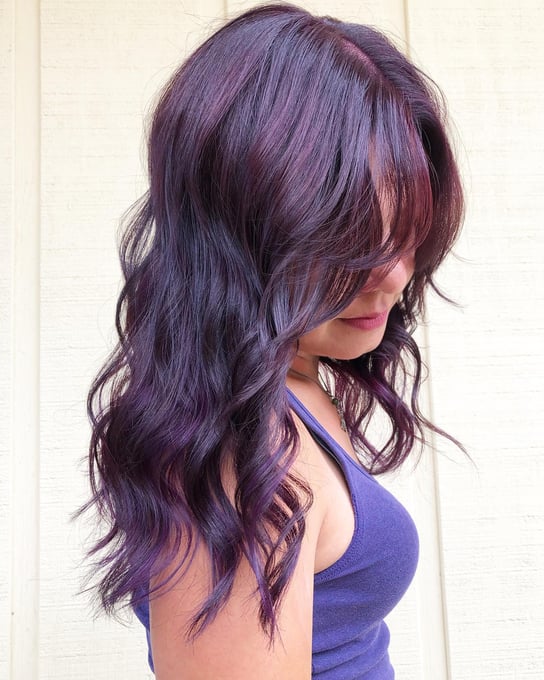 When it comes to hair color trends, purple balayage is the new black. It's the perfect way to make a bold statement with your hair while still keeping things subtle and stylish.
Balayage Straight Hair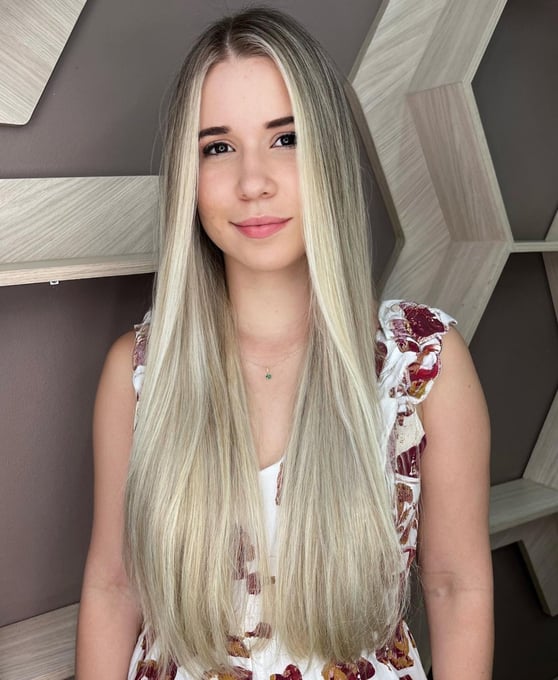 A balayage straight hairstyle is perfect for those who want a low-maintenance look that can easily transition from day to night. This modern take on a classic style adds dimension and depth to flat and lifeless locks.
Chocolate Brown Balayage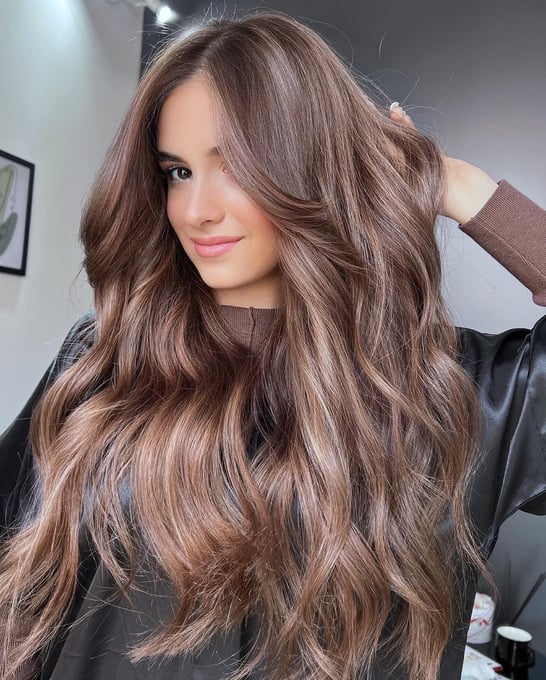 The chocolate brown balayage hairstyle is the perfect way to make a bold statement without going for a drastic hair color change. It's a look that adds warmth and richness to any hairstyle, from sleek and straight to tousled and beachy.
Icy Blonde Balayage With Dark Roots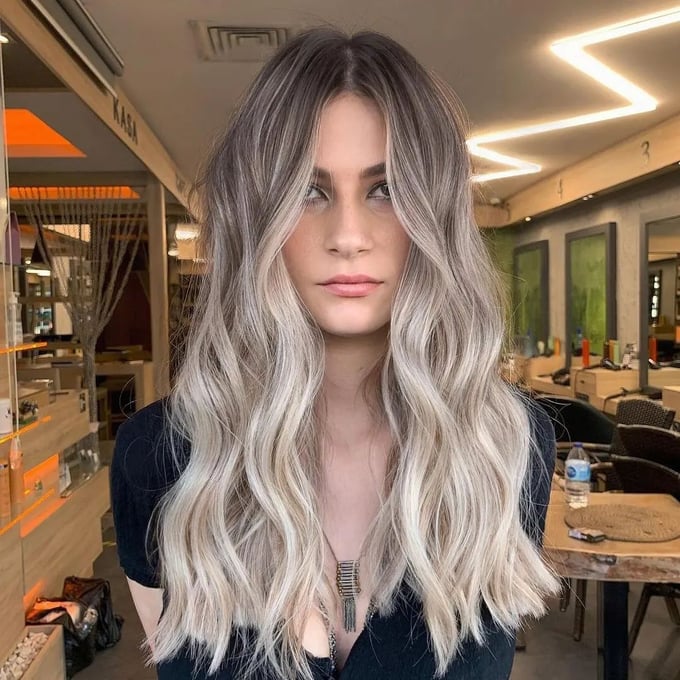 If you're looking for a daring and eye-catching look, icy blonde balayage with dark roots is the perfect style for you.
Platinum Blonde Balayage
A platinum blonde balayage hairstyle is the perfect way to stand out in a crowd. Not only does it give off a high-end, luxurious look, but it also can be tailored to fit any style.
Balayage Short Hair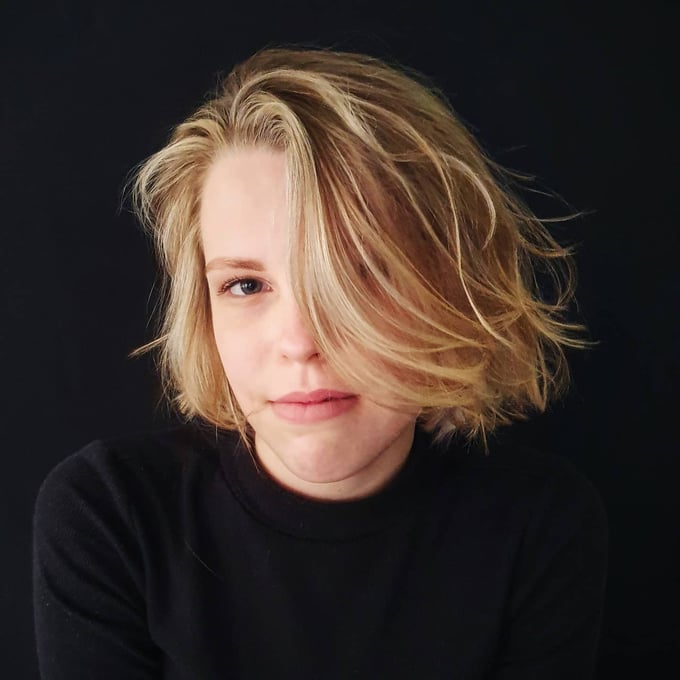 When it comes to short hair, balayage is the way to go! Balayage short hair is the perfect way to get a modern, effortless look that will turn heads.
Pink Balayage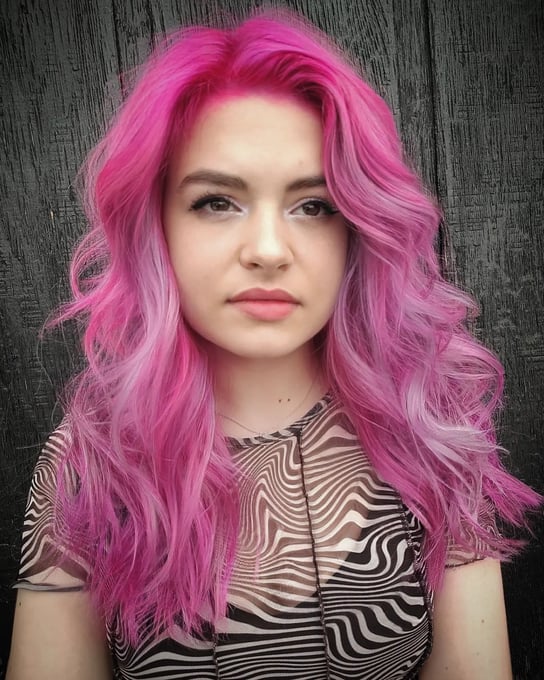 When it comes to hair color, there's no denying the vibrant, eye-catching appeal of pink balayage. Whether you're looking for a subtle peek of pink, or a full-on, vibrant magenta, pink balayage is the perfect way to spice up your hairstyle.
Honey Blonde Balayage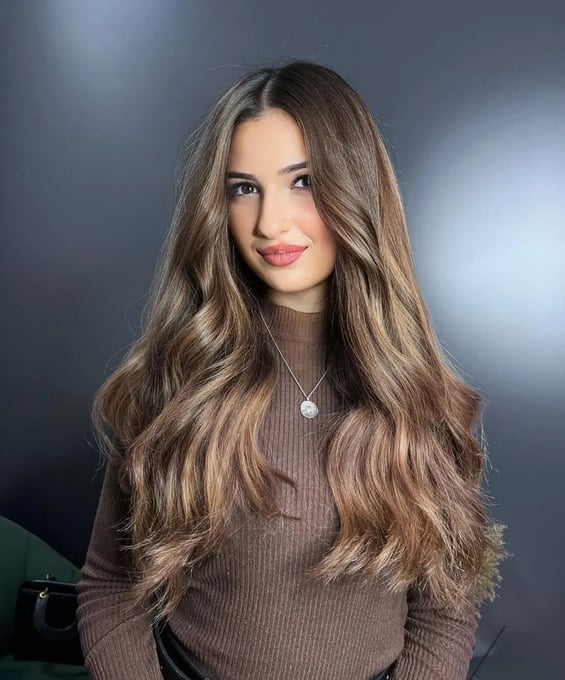 The Honey Blonde Balayage hairstyle is a sophisticated style perfect for any age or occasion. It's the look that makes you feel like a million bucks without you having to spend a million bucks.
Auburn Balayage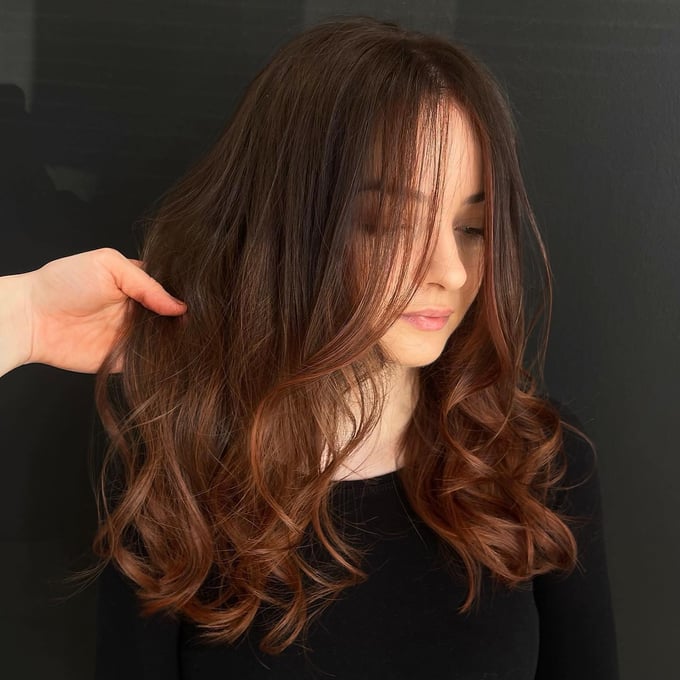 Auburn Balayage hairstyle is the perfect way to update your look and take your style to the next level, from the subtle highlights to the deep, warm hues. Be the talk of the city with this hair color!
Silver Balayage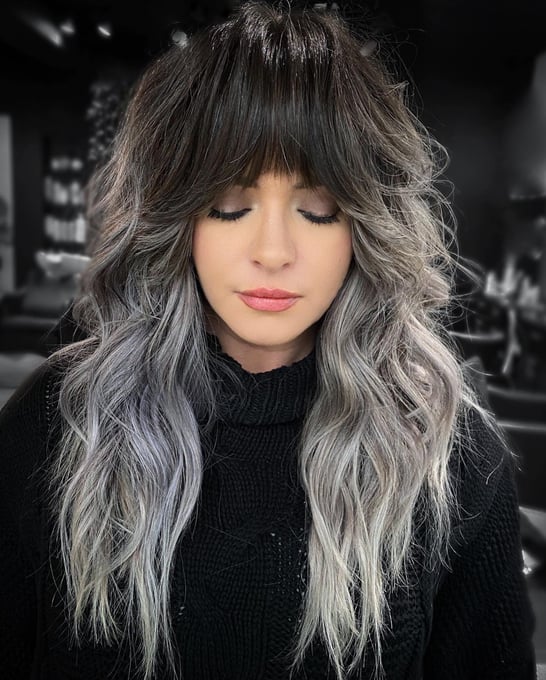 Silver balayage is having a moment. It's the perfect way to add a bit of glamour and edge to your look. The best part? You don't have to go full-on platinum to rock this trend.
Espresson Balayage With Caramel Tones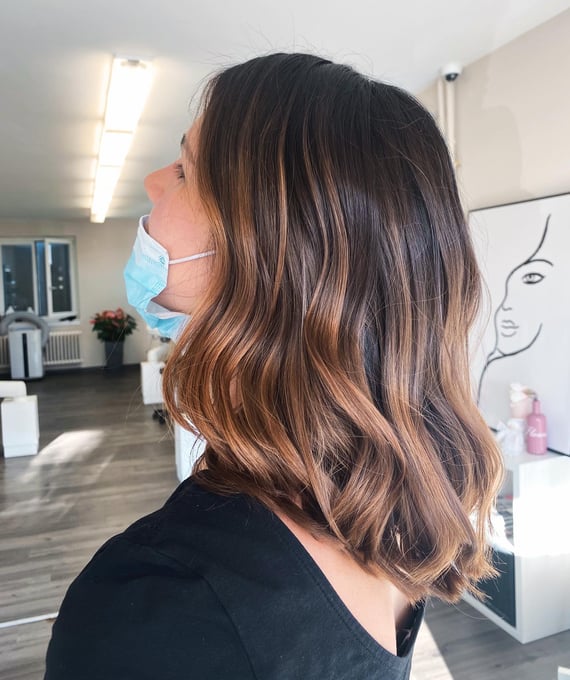 Ah, the elusive espresso balayage with caramel tones. It's a hair color trend that has been gaining popularity lately, and it's easy to see why!
Brown To Caramel Ombre And Blonde Balayage Hair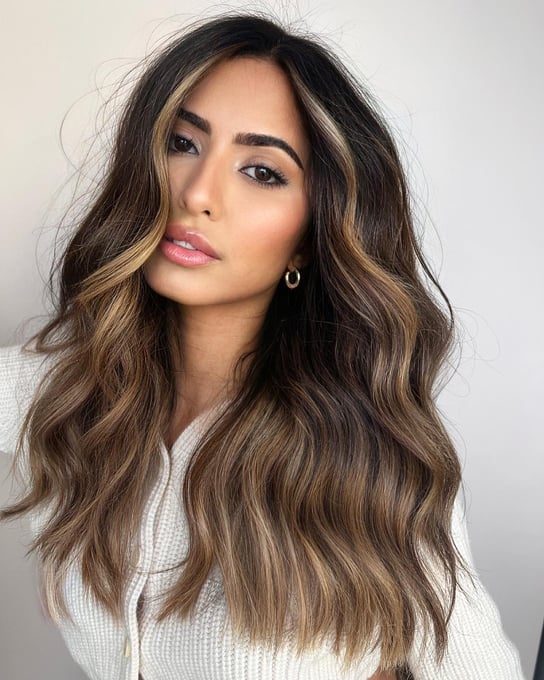 When it comes to hair, you can always go right with a classic ombre or balayage. But what about when you want to take your look to the next level? Enter the chic brown to caramel ombre and blonde balayage hair. This look is the perfect way to add a touch of glamour and sophistication to your look.
Wavy Brown Bob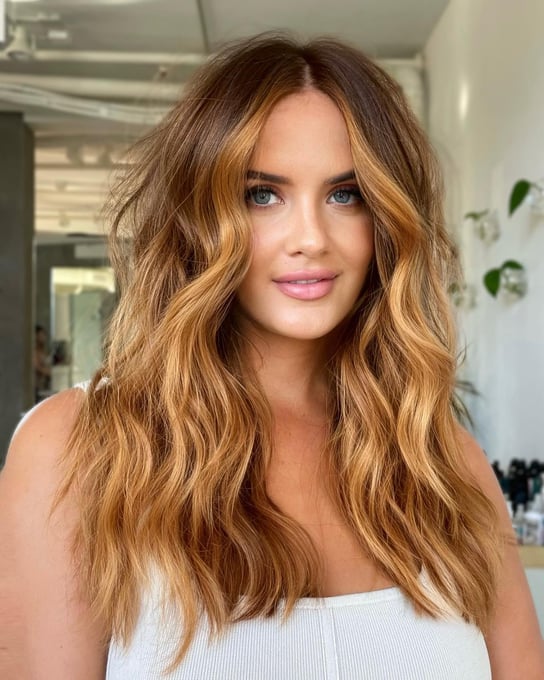 Regarding haircuts, the Wavy Brown Bob hairstyle is one of the unique looks around. With its signature wavy texture and brown hue, it's a style that can be fun and flirty and still look professional.
Balayage For Wedding Hairstyles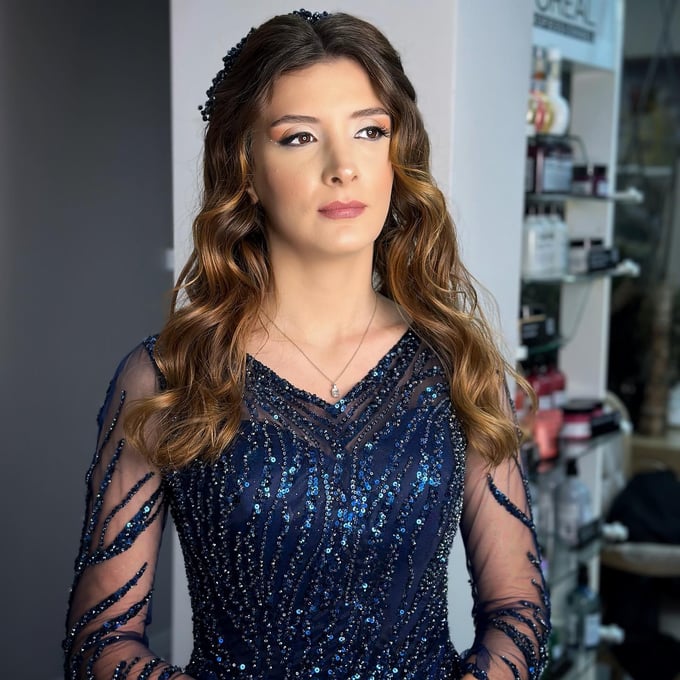 Balayage hairstyle is a popular wedding hairstyle that has recently gained traction. Such a hairstyle gives a more customized look that looks natural and effortless.
Mushroom Brown Balayage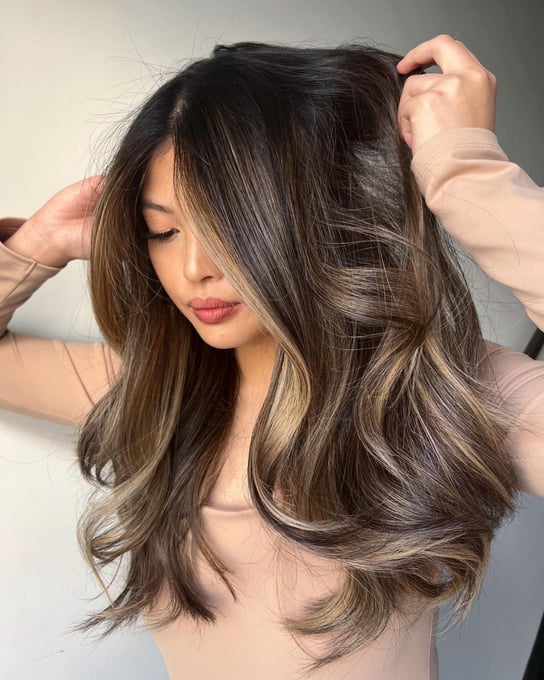 Mushroom brown balayage is the perfect combination of a classic and modern look. With its cool, earthy tones, this hair color will make any head of hair stand out in a crowd. Its subtle color is great for anyone who wants to add some subtle dimension to their look without going too bold.
Pros and Cons of Balayage Hairstyles
Pros Of Balayage
Low Maintenance: With Balayage, you don't need to touch up your hair color as often because the color grows naturally.
Natural Look: Balayage creates a natural-looking sun-kissed highlight look.
Versatility: Balayage can create subtle or drastic changes in your hair color, depending on what you want.
Cost-Effective: Balayage is a cost-effective way to update your look without investing in a full head of highlights.
Fun: Balayage is both fun and easy to get!
Cons Of Balayage
Expensive – Balayage can be costly, depending on how many colors you want.
Time-consuming – Balayage can take several hours, as the stylist must carefully hand-paint the color onto your hair.
Difficult to maintain – The look can be challenging and requires regular touch-ups.
Can damage hair – Balayage can damage hair if not done correctly, as bleaching can weaken the strands.
Not ideal for all hair types – Balayage is not suitable for hair types and can cause hair breakouts if it does not suits.
FAQs for Balayage Hairstyles
How Long Does Balayage Take?
On average, balayage hairstyle can take anywhere from 1-3 hours.
How Much Does A Balayage Cost?
Generally, a basic balayage hairstyle can range anywhere from $80 to $200, depending on the amount of hair and the time it takes to complete the service. 
How Long Does Balayage Last?
Balayage hairstyle typically lasts about three months before needing to be touched up. 
Is Balayage More Expensive Than Highlights?
Yes, balayage is typically more expensive than highlights because it requires more time and technique to create the effect.
What Does A Balayage Do To Your Hair?
Balayage creates a subtle, blended look that mimics how the sun naturally lightens hair. Balayage can add pops of color or create an all-over lighter look.